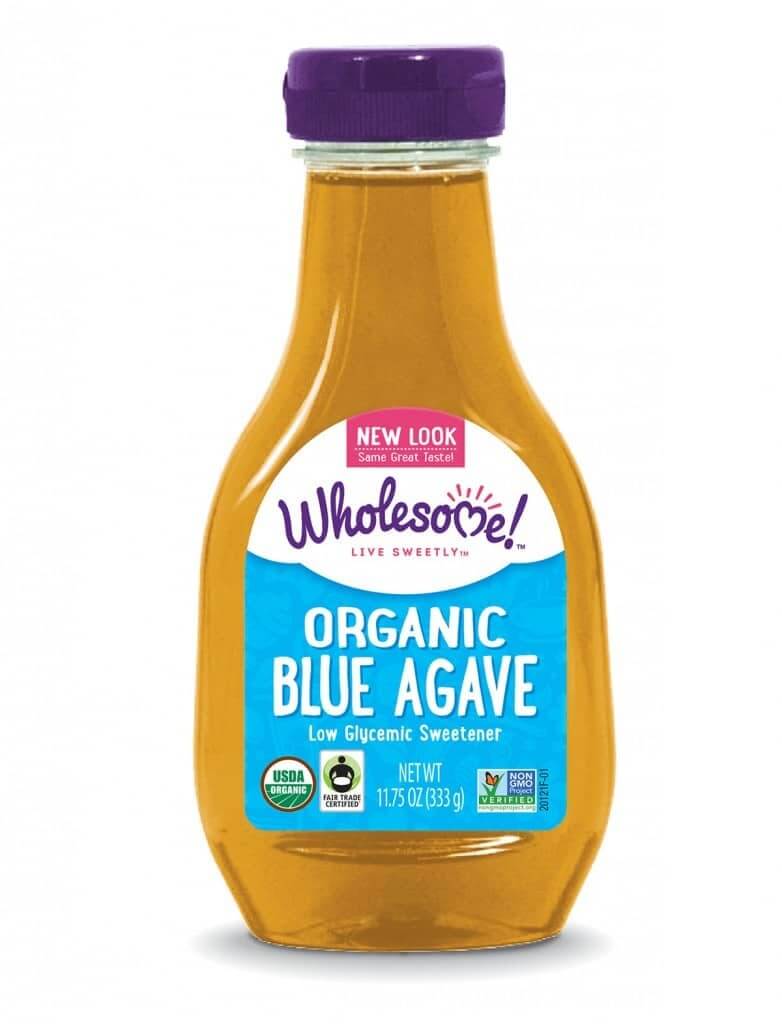 Agave Syrup Blue 333ml
A natural sweetener extracted from the core of the renowned Blue Agave plant. This sweet, mild nectar is 25% sweeter than sugar and sits low on the glycaemic index, providing a natural sweetness without the blood sugar spike. It's non-crystallizing, quick dissolving and has a bright sweetness that quickly dissipates. A perfect multi-purpose sweetener for beverages, baked goods, fresh fruit, smoothies and general table-top use. Use as a one-for-one replacement for sugar, then adjust to your own personal taste.

Wholesome Sweeteners supply only the finest organic and natural sugar products from ethically and environmentally responsible growers and manufacturers. This provides consumers with a choice of safe, flavourful sugars that are produced with respect for the environment, human welfare, food safety and the health and nutritional needs of consumers' families. They pioneered the certification process for Fair Trade Certified sugar and honey, and today are a category leader in Fair Trade Certified, organic and natural sugars, syrups, nectars and honeys produced from nature's best resources. Their high quality sugars are minimally processed and clearly distinct from the refined and semi-refined sugars that undergo the chemical refining processes to produce conventional white and brown sugars.