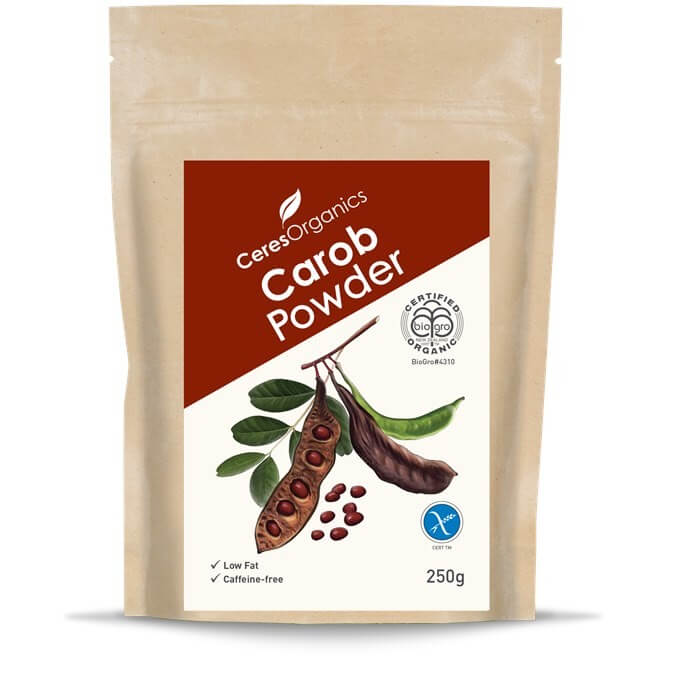 Carob Powder 250g
At Ceres Organics we like to keep things pure and simple. That's why our carob powder is just that! The sweet edible pulp from the pods of organically grown carob trees, is simply dried and roasted, then ground into this powder. That's it!
Carob powder is naturally sweet, low in fat, and caffeine-free. With it's slightly malty, chocolatey deliciousness, it's a great substitute for cocoa powder in baking. Or you can whip up a satisfying chocolatey drink by adding 1-2 teaspoons of Ceres Organics Carob powder with your favourite milk – hot or cold.
Carob is a tropical pod that contains a sweet, edible pulp. After drying, the pulp is roasted and ground into a powder that resembles cocoa powder. Naturally sweet and nutritious, carob powder is gluten-free, lactose-free and caffeine-free. It is also low in fat and calories. It is commonly substituted for chocolate. But while unsweetened carob powder may be sweeter than cocoa powder, it is not as flavourful as chocolate.