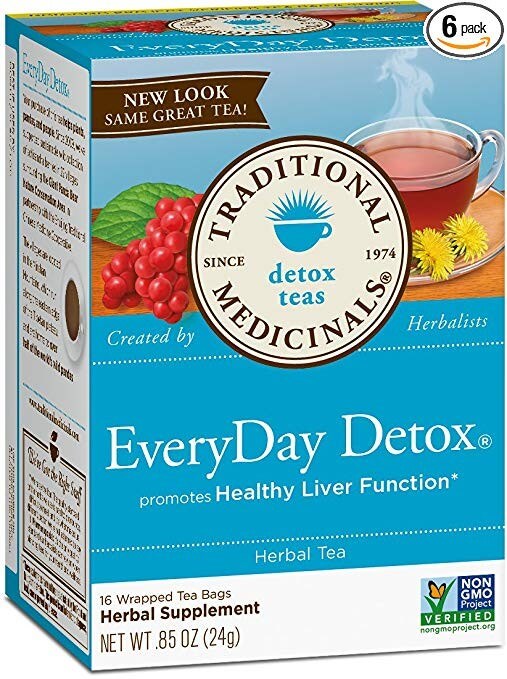 EveryDay Detox 16 teabags
New Formula! 
Herbal Power
Our schisandra berry tea blend promotes healthy liver function.
Taste
Tart and slightly sweet.
Plant Story
This daily detox tea was inspired by Traditional Chinese healers who have used schisandra berries for over 2,000 years to support the body's natural detoxification processes.* To create this EveryDay Detox tea, we source berries from wild-collection villages surrounding a giant panda sanctuary in China's Minshan Mountains, where we're helping protect half the world's panda population. Not only is this schisandra berry detox tea good for your body, but it's good for the planet too.
From field to cup, we make sure our teas deliver the benefits of these amazing plants. To deliver consistent high quality teas, we source organically farmed or organically wild-collected herbs from ethical trading partnerships, seeking out medicinal-grade plants. Only a small fraction of the world's herb supply meets our high quality standards.
Pour 8 oz. freshly boiled water over 1 tea bag.
Cover & Steep for 10-15 min.
Squeeze tea bag to ensure maximum goodness.
Enjoy 1-2 cups a day. For Adults Only!