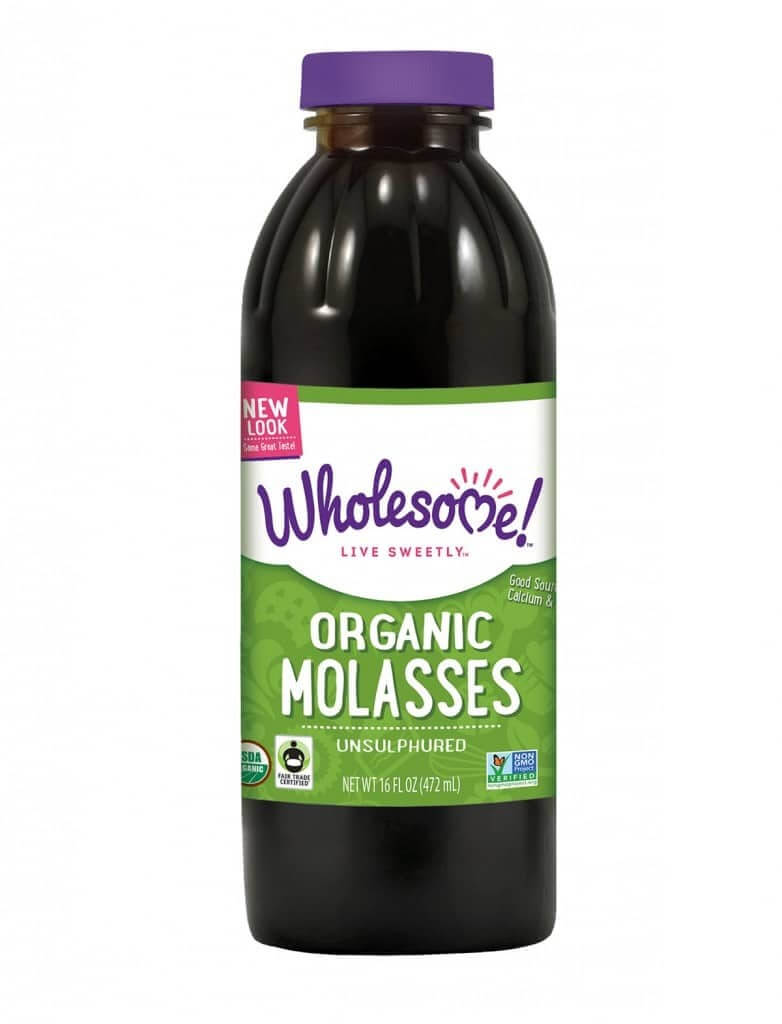 Molasses Blackstrap 472ml
A blackstrap molasses with a rich, full-bodied robust flavour that adds natural colour and opulent caramel molasses tones to recipes. This molasses is actually the end product, or by-product, of the production of Wholesome Sweeteners Golden Sugar. It's loaded with vitamins, minerals and trace elements naturally present in the sugar cane plant and is a good source of iron, vitamin B6, potassium, calcium and magnesium. Perfect for use in molasses cookies, in other baked goods, breads, sauces, BBQ sauces and in marinades. It can be used as a one-for-one replacement for refined blackstrap molasses.

Wholesome Sweeteners supply only the finest organic and natural sugar products from ethically and environmentally responsible growers and manufacturers. This provides consumers with a choice of safe, flavourful sugars that are produced with respect for the environment, human welfare, food safety and the health and nutritional needs of consumers' families. They pioneered the certification process for Fair Trade Certified sugar and honey, and today are a category leader in Fair Trade Certified, organic and natural sugars, syrups, nectars and honeys produced from nature's best resources. Their high quality sugars are minimally processed and clearly distinct from the refined and semi-refined sugars that undergo the chemical refining processes to produce conventional white and brown sugars.