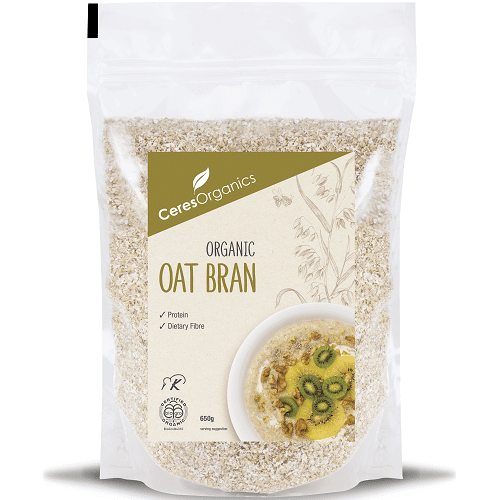 Oat Bran (Organic) 650g
At Ceres Organics we like our food wholesome and pure. So our Oat Bran is just that. Straight-up goodness.

Oats are well known for their nutritional benefits. The outer husk of the oat grain, oat bran contains the bulk of the dietary fibre, as well protein. Its nutty deliciousness is awesome in baked goods like muffins and breads, and adds a distinctive texture. It's also great added to smoothies, cereals or porridge.