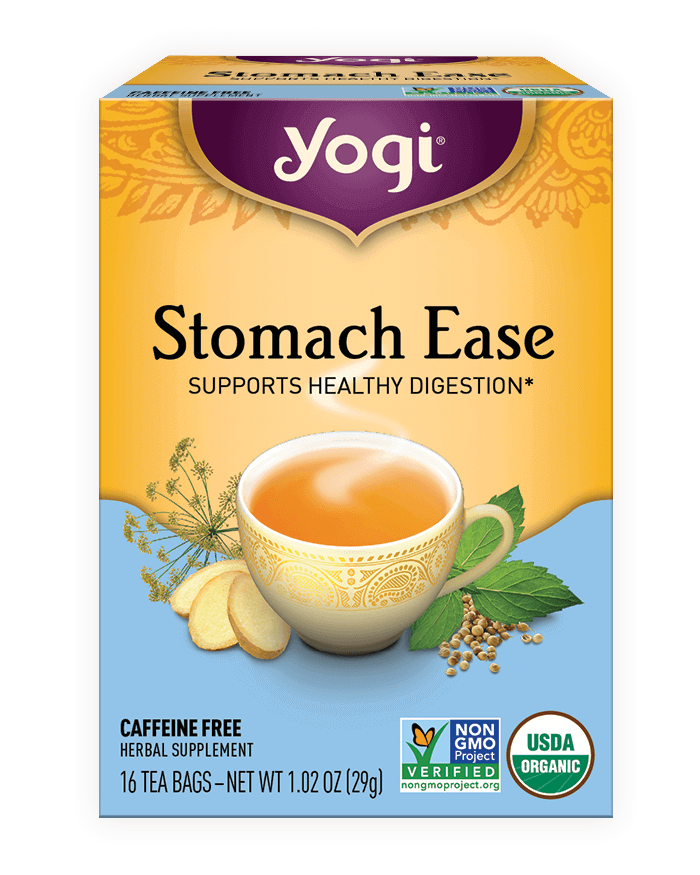 Stomach Ease Tea (Yogi) 16 teabags
Yogi Stomach Ease tea combines naturally sweet yet earthy Fennel and Licorice with refreshing Peppermint and traditional Ayurvedic warming spices including Cardamom, Coriander, and Ginger; which can help support healthy digestion. Help soothe your stomach and unwind with a warm and comforting cup of Yogi Stomach Ease tea, enjoyable any time of day or night.
Bring water to boiling and steep 7 minutes. For a stronger tea, use 2 tea bags.