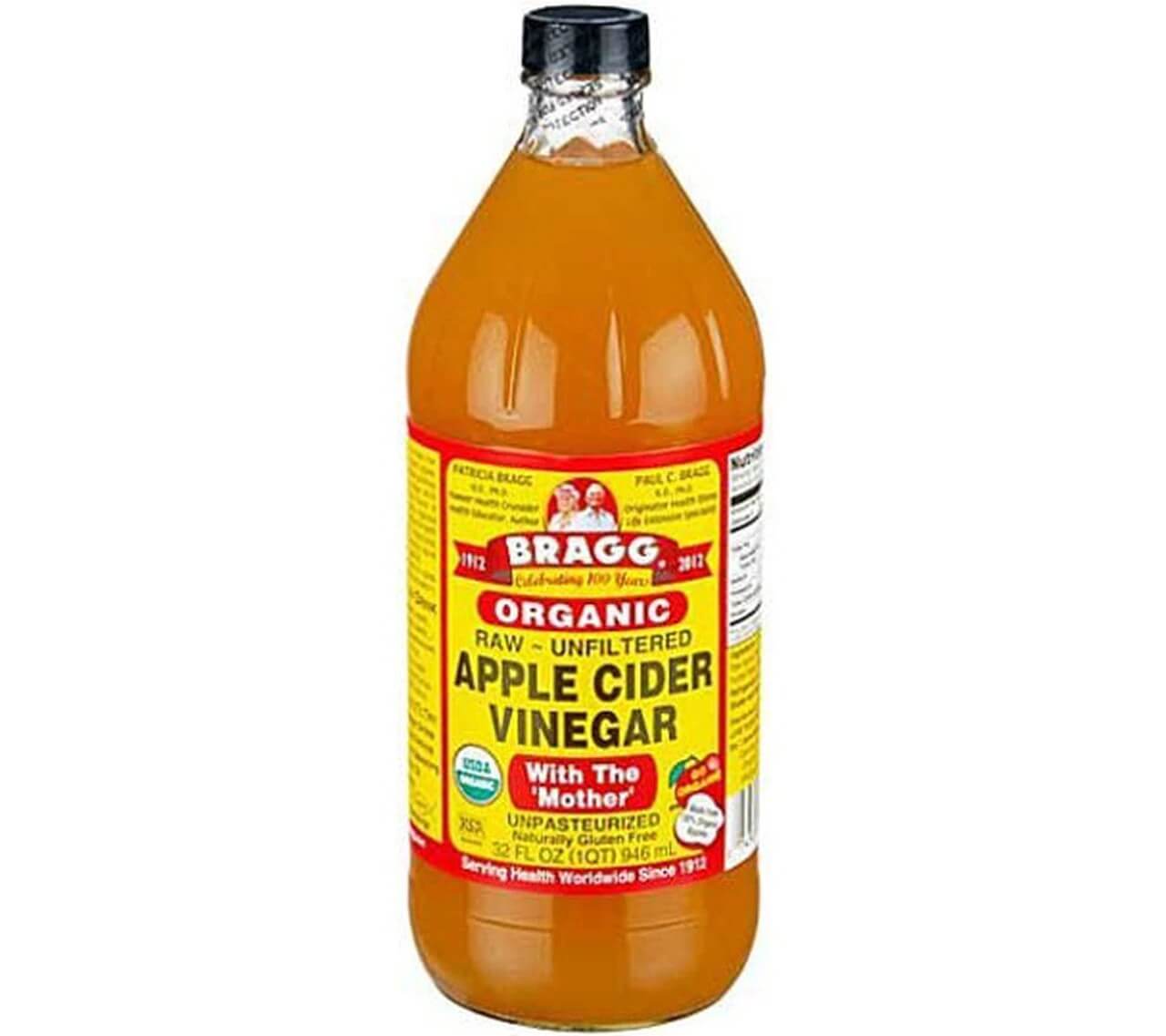 Bragg Organic Apple Cider Vinegar 946ml
Bragg Certified Organic Raw Apple Cider Vinegar is unfiltered, unheated, unpasteurized and 5% acidity, and contains the amazing Mother of Vinegar.
Bragg Apple Cider Vinegar is organically grown, processed and bottled in accordance with the California Organic Foods Act of 1990; and is also Kosher Certified.

It's a wholesome way to add delicious, light flavor to most foods.
Gluten free
Non-GMO certified
Contains the amazing Mother of Vinegar which occurs naturally as strand-like enzymes of connected protein molecules
Directions
Delicious, ideal pick-me up at home, work, sports or gym. Perfect taken 3 times daily-upon arising, mid-morning and mid-afternoon. 1-2 tsps Bragg Organic Vinegar in an 8 oz Glass Purified Water and (optional) to taste 1 to 2 tsps Organic Honey, 100%Maple Syrup. or herb Stevia 4 drops or pinch Stevia Powder. Due to the natural organic nature of the product there do tend to be colour variations; however this doesn't change the quality or effectiveness of the product.
Apple Cider Vinegar has been highly regarded throughout history. In 400 B.C. the great Hippocrates, Father of Medicine, used it for its amazing health qualities.
Benefits:
Rich in enzymes & potassium
Support a healthy immune system
Promotes digestion and pH Balance
Helps soothe dry throats and body sludge toxins
Helps maintain healthy skin and promote youthful, healthy bodies
Soothes irritated skin and relieves muscle pain from exercise