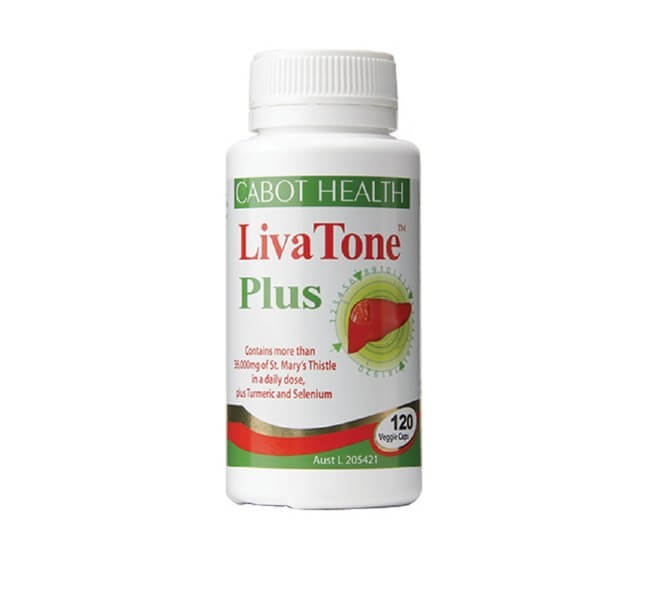 Livatone Plus Capsules 120
The benefits of LivaTone Plus:
Traditionally used in European herbal medicine to:
- maintain and support natural liver detoxification processes
- relieve abdominal bloating and distension
- promote healthy gallbladder function
- help improve bile secretion
- help enhance/promote healthy liver function
- maintain and support healthy liver regeneration
- to protect the liver
- reduce and relieve symptoms associated with occasional overindulgence
 
Dosage:
Adults: 1-2 capsules, twice daily with or without food.May begin with two capsules daily and can increase the dose to 4 capsules daily if needed.
Children: 1 capsule, twice daily with or without food.
Cautions and contraindications:
Formula not recommended during pregnancy or lactation.
Vitamin supplements should not replace a balanced diet. Always read the label. Use only as directed. If symptoms persist, consult your healthcare practitioner.
This product contains selenium which is toxic in high doses. A daily dose of 150 micrograms, for adults, of selenium from dietary supplements should not be exceeded.
Each capsule contains:                                                   
| | |
| --- | --- |
| Herbal extract equivalent to dry: |   |
| Silybum marianum (St Mary's Thistle) fruit extract (equiv. to Silybum marianum fruit)      |     9.1875 g |
|                            (equiv. to Silymarin - flavanolignans calculated as silybin) | 105.0 mg |
| Curcuma longa (Turmeric) rhizome extract | 375 mg |
| Nutrients: |   |
| Thiamine Hydrochloride (Vitamin B1) | 2.50 mg |
| Riboflavin (Vitamin B2) | 2.50 mg |
| Nicotinic acid (Vitamin B3) | 5.00 mg |
| Calcium Pantothenate (Vitamin B5) (equiv. to Pantothenic acid 4.58 mg) | 5.00 mg |
| Pyridoxine Hydrochloride (Vitamin B6) (equiv. to Pyridoxine 2.06 mg) | 2.50 mg |
| Cyanocobalamin (Vitamin B12) | 25 mcg |
| Calcium Ascorbate (equiv. to Ascorbic acid (Vitamin C) 25 mg) | 30.26 mg |
| d-alpha-tocopheryk acid succinate (equiv. to Vitamin E  25 IU) | 20.66 mg |
| Calcium Folinate (equiv. to folinic acid 100 mcg) | 138.89 mcg |
| Selenium (as selenomethionine) | 37.5 mcg |
| Taurine  | 150 mg |
Vegetable capsule
If symptoms persist, come into the health shop, for a chat or phone and make an appointment and see me as a naturopath in my clinic.
Phone: 094264455