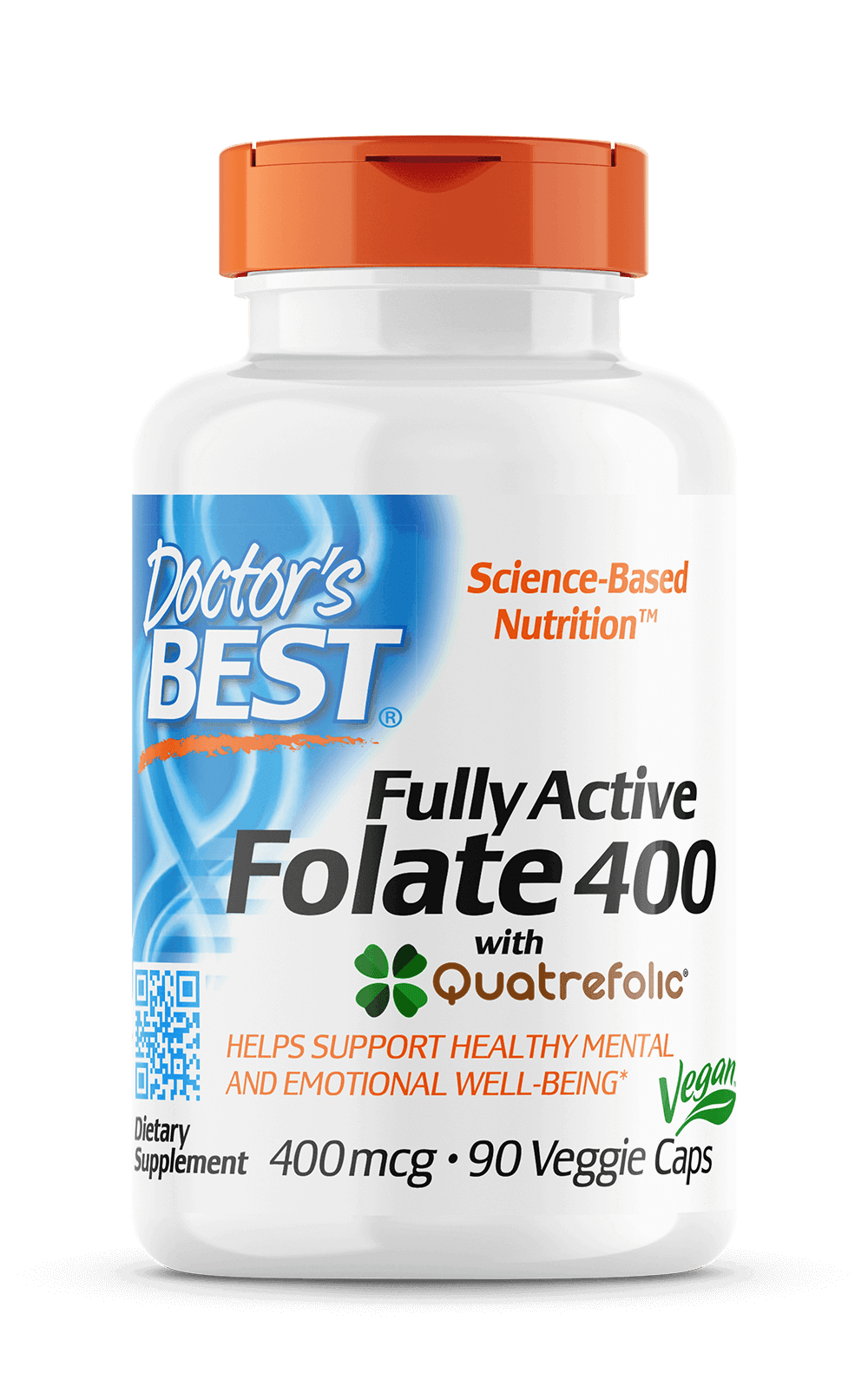 Doctor's Best Fully Active Folate 400mcg 90 vege caps
Named after the Latin word for leaf, "folium," folate is an important B vitamin found in leafy greens that promotes healthy mood, memory and circulation and is important for human growth and development. But since the body can't make its own, and food sources aren't well absorbed, folate is one of the most widespread vitamin deficiency across the globe. That's why supplements are critical to maintaining optimal levels. Our unique formula incorporates Quatrefolic®, the most advanced form of metabolically active folate. The result is an efficient, easily absorbed essential nutrient that can boost brain health and beyond.
Gluten Free
Non-GMO
Vegan
Each veggie capsule contains 400 mcg DFE folate. Take one capsule daily, preferably between meals.
If symptoms persist, come into the health shop, for a chat or phone and make an appointment and see me as a naturopath in my clinic.
Phone: 094264455