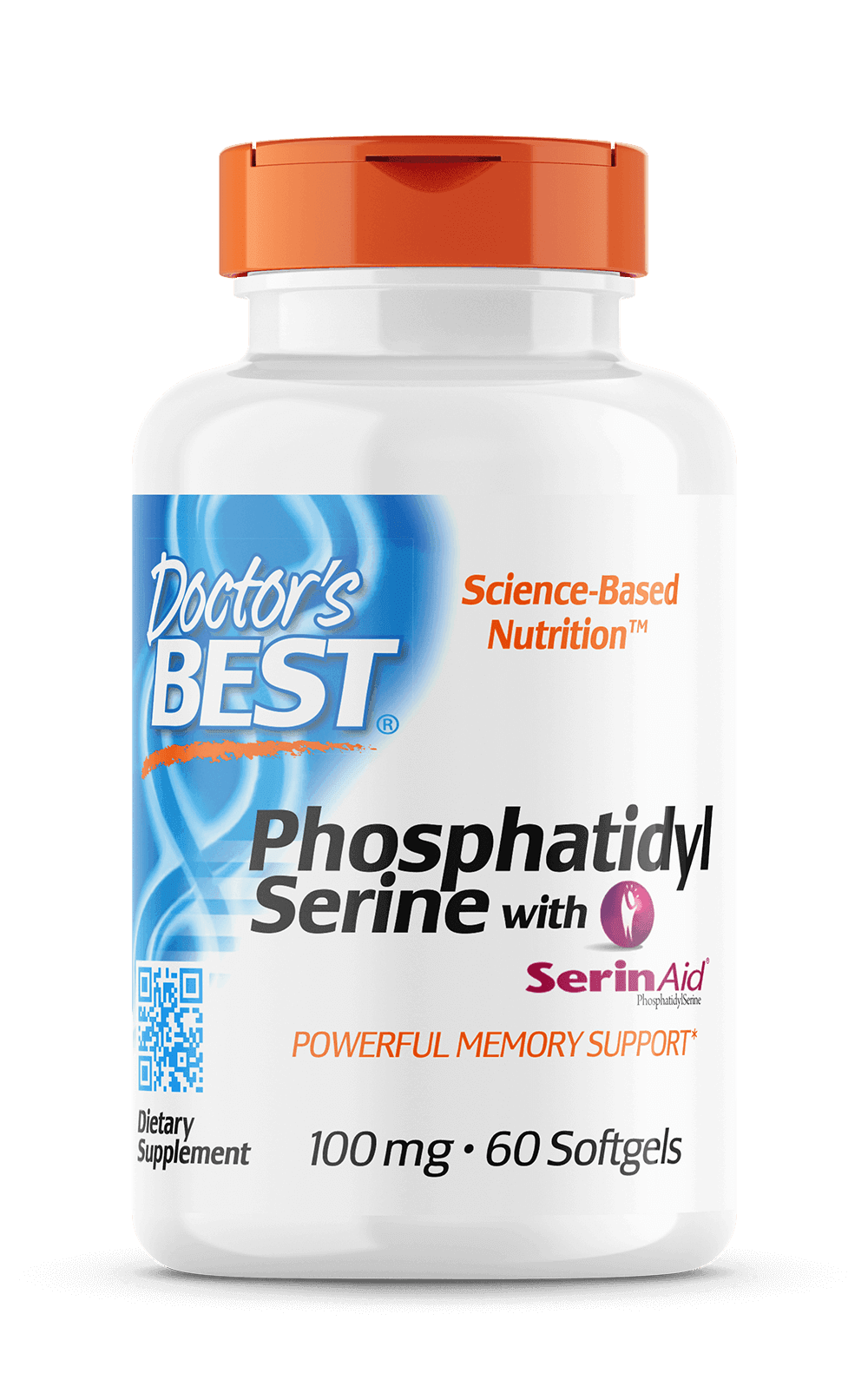 Doctor's Best Phosphatidyl Serine 100mg 60 caps
Stay sharp
Fine tune your acuity, with Phosphatidylserine (PS). A vital brain nutrient, Phosphatidylserine is a building block for the brain's nerve cell connections — known as synapses. PS can help enhance cell-to-cell communication to improve memory and healthy thinking abilities by facilitating the communication between neurons. Doctor's Best Phosphatidyl Serine provides the essential brain nutrient
phosphatidylserine in a matrix of other phospholipids and cofactors.
Phosphatidylserine and other phospholipids are structural components of
brain neurons that can enhance cell-to-cell communication. Studies
have shown the ability of supplemental phosphatidylserine to support
healthy cognitive function. It may enhance healthy memory and thinking
ability by facilitating neuronal communication. It may also support the
body during stressful times. Doctor's Best Phosphatidyl Serine contains
phosphatidylserine and other essential nutritional cofactors in a liquid
softgel, providing added stability to these key phospholipid molecules.
BENEFITS:
• Provides Building Blocks for Healthy Neurons
• Supports Healthy Memory and Thinking Ability
• Supports the Body During Mental & Physical S Plus, this powerful brain builder helps to manage mental and physical stress.