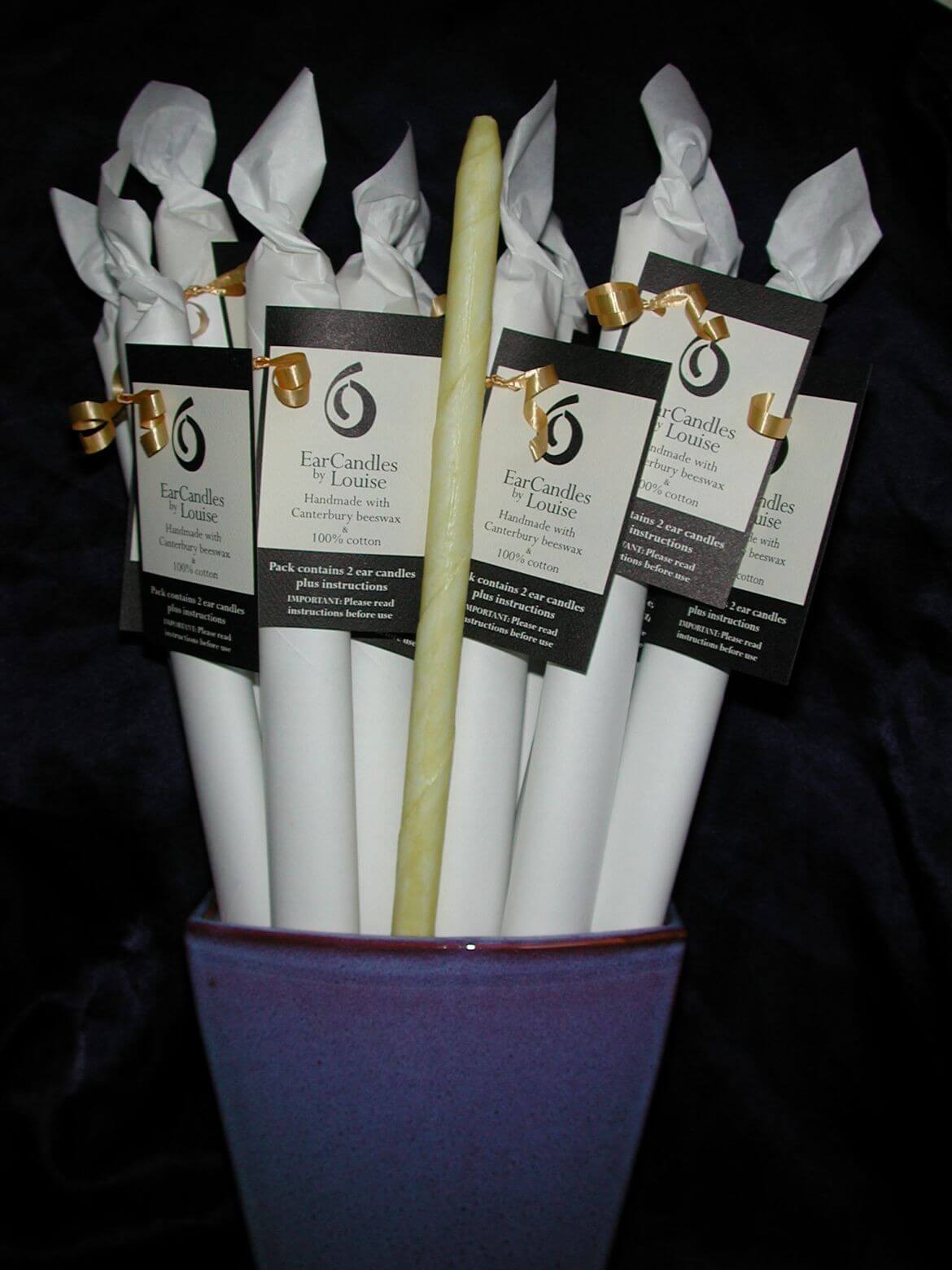 Ear Candles By Louise (2)
Ear Candles By Louise (2)

Handmade from natural Canterbury beeswax lined with 100% cotton.
We do not add any fragrance, oils or chemicals to our ear candles for allergy sufferers and asthmatics.
Our ear candles are 30cms long and have one tapered end. Each pair is packaged with instructions inside. 
Display packs are provided to retailers such as pharmacies, health stores, natural health providers and day spas. Please email us for wholesale information.
The preceding is to provide information about Ear Candling. It is not intended to claim a cure for any disease or condition. It should not take the place of medical advice or treatment. Always read the label and follow instructions.