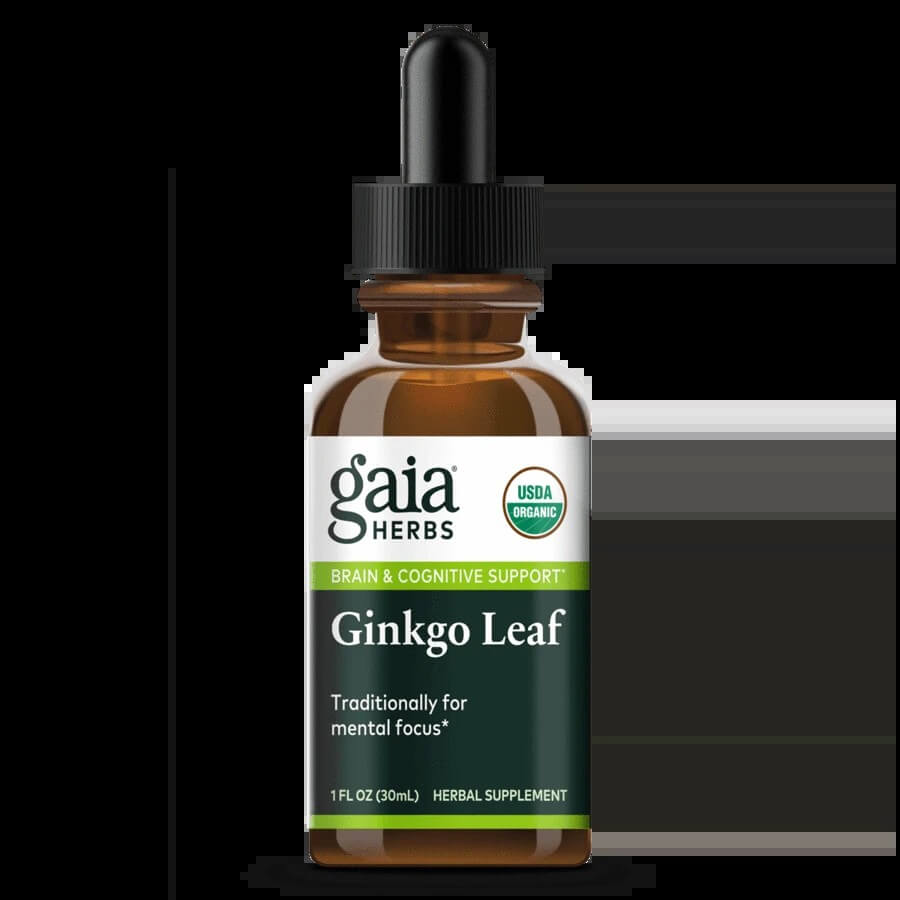 Ginkgo Leaf Liq 30ml
Ginkgo is the oldest surviving species of tree and is often referred to as "the living fossil" as an individual tree can live to 1,500 years of age. It's safe to say this tree knows a lot about aging.
Gaia Herbs Ginkgo Leaf extract is traditionally used for maintaining mental focus.*
This is a popular formula for those looking to age gracefully.*
USDA Certified Organic.
USDA Organic, Purity-Tested, Vegan, Dairy-Free, Gluten-Free, Soy-Free.
Concentration:
500 mg/ml herb equivalency.
Suggested Use:
Adults take 30-40 drops of extract in a small amount of water 3 times daily between meals.
Shake well before use. Not for use during pregnancy or lactation. If you have a medical condition or take medications, please consult with your doctor before use. Store away from children. Use only as directed on label. Safety-sealed at neck of bottle.
MADE IN NC, USA
WITH GLOBAL INGREDIENTS
Proudly made in the Blue Ridge Mountains of Western North Carolina.