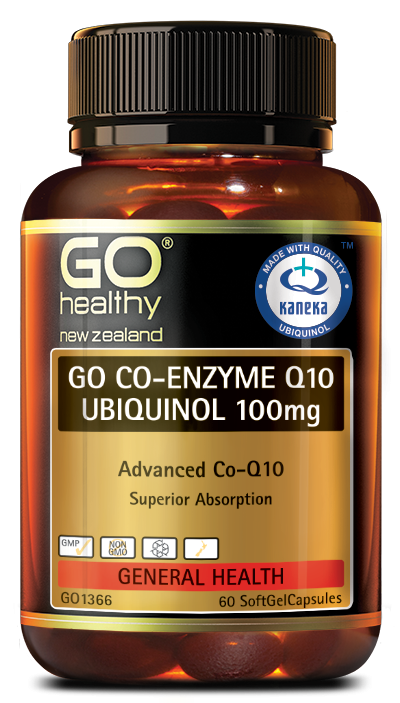 GO Co Enzyme Q 10 Ubiquinol 100mg 60 caps
GO CO-ENZYME Q10 UBIQUINOL 100mg is a high potency Co-Enzyme Q10 supplement, supplied in the superior Ubiquinol form. Ubiquinol is easily assimilated as it is "pre-converted" and ready for immediate use allowing the body to utilize and uptake much higher levels of Co-Enzyme Q10. Co-Enzyme Q10 is one of the most important nutrients for the production of energy in our cells. Co-Enzyme Q10 is found in every living cell in the body and supports the health of the heart, energy levels and is a known powerful antioxidant, helping to protect our body from free radical damage.
Supplied in the superior Ubiquinol form
High potency dose
Supports a healthy heart
Assists energy production
Antioxidant protection
Supplied in oil form to further enhance absorption
Ingredients: Co-Enzyme Q10 100mg
Made by GO Healthy in New Zealand from select imported ingredients.
Adults: Take 1-2 SoftGel Caps daily. Best taken with food, or as directed by your Healthcare Professional.
Caution:
Not to be taken during pregnancy or lactation.
Always read the label. Take only as directed.
MEDICINE INTERACTIONS: Do not take if on blood thinning medication without medical advice. If taking prescription medication or if in doubt, please consult your Healthcare Professional.