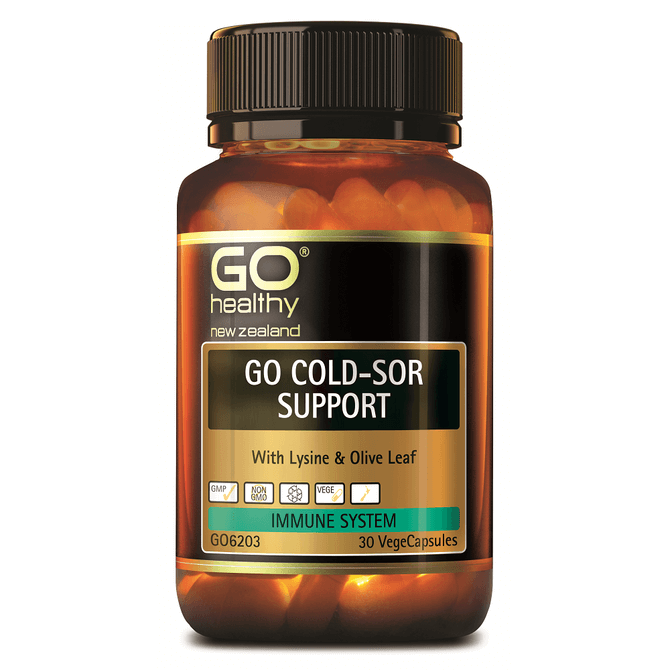 GO COLD-SOR SUPPORT 30 vege caps
GO COLD-SOR SUPPORT is specifically formulated to help nourish and protect the lips in times of stress and support lip health. Can also be used when feeling run down to support the body's ability to heal lip damage.
Encourages healing
Potent formula with Lysine and Olive Leaf
VegeCap Advantage
Ingredients Lysine hydrochloride 600mg Olive Leaf ext. equiv. to dry leaf 500mg Vitamin C 100mg Zinc Citrate 12mg (equiv. to Zinc 3.75mg) Echinacea herb juice dry equiv. to fresh 750mg
Made by GO Healthy in New Zealand from select imported ingredients.
Adults: Take 1-3 VegeCaps daily. Best taken between meals on an empty stomach. Long term - recommended to take 1 VegeCapsule per day to reduce the risk and frequency of attacks, or as directed by your Healthcare Professional.
Caution:
Not to be taken during pregnancy or lactation.
Always read the label. Take only as directed.
If taking prescription medication or if in doubt, please consult your Healthcare Professional.