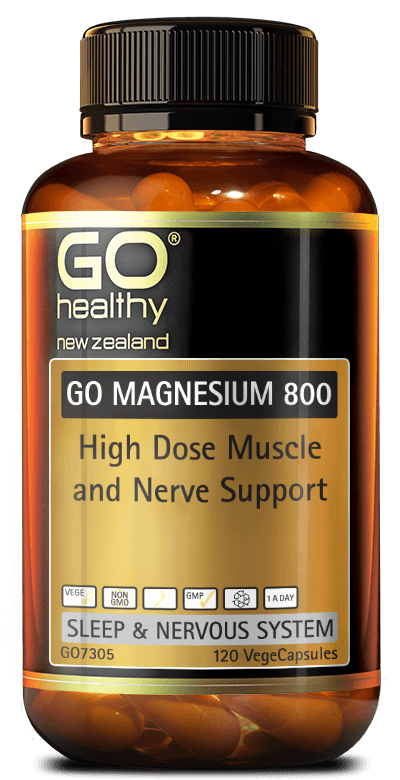 Go Magnesium 800 60 & 120 vege caps
GO MAGNESIUM 800 contains four forms of Magnesium to increase absorption and bioavailability. GO Magnesium 800 is a powerful Magnesium formula that helps to relax muscles and nervous tension. This formula promotes a restful sleep when taken before bed.
Convenient one a day dose
Supports healthy nerves
Encourages relaxed muscles
Supports restful sleep
VegeCap Advantage
Ingredients: Magnesium aspartate 100mg (equiv. to Magnesium 20mg) Magnesium amino acid chelate 100mg (equiv. to Magnesium 20mg) Magnesium citrate 100mg (equiv. to Magnesium 20mg Magnesium oxide 500mg (equiv. to Magnesium 300mg)
Made by GOHealthy in New Zealand from select imported ingredients. Available in 60 and 120 VegeCaps.
Adults: Take 1 VegeCap daily. Can be taken anytime, with food or on an empty stomach. To promote a restful sleep, take before bed, or as directed by your Healthcare Professional.
Caution:
Always read the label. Take only as directed.
If taking prescription medication or if in doubt, please consult your Healthcare Professional.