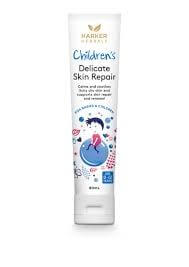 Children's Delicate Skin Repair 80ml
Description
Harker Children's Delicate Skin Repair 80ml
For babies and children.
Made with all-natural plant extracts
Precautions
Do not apply to broken skin. if symptoms persist, see your healthcare professional.
Dosage
Apply cream to clean skin affected by or susceptible to dryness & itching. Use as often as required to keep skin moist (3-4 times per day) .
A steroid-free cream to soothe itchy, dry or raw skin and support skin renewal.
Ingredients
Gotu Kola, Rosehip seed oil, Chamomile Oil