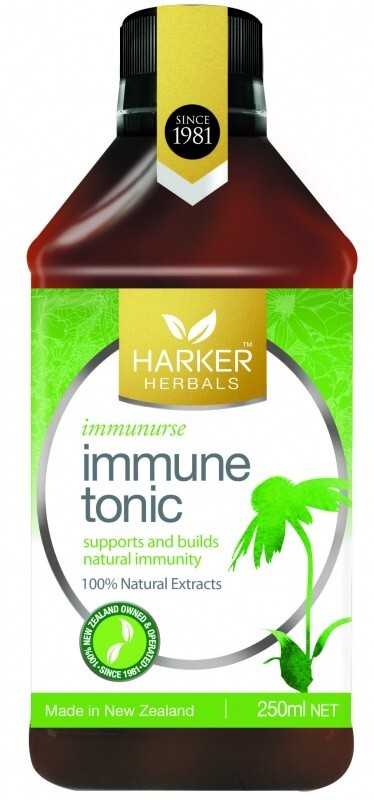 Harker Herbals Immune Tonic 250ml
Harker Herbals Immune Tonic 250ml
Immune Tonic is the Herbalist's master tonic for the Immune System. Useful in all low immune response and poor health situations to build immunity, energy and aid in recuperation.
Supports the bodies natural immunity responses.
Useful for general debility, fatigue, low libido and recuperation.
Provides vital blood nutrients and oxygen rich minerals.
Active Ingredients: Oils & Ethers
Aniseed (Pimpinella anisum - Oil of the seed)
Cinnamon (Cinnamomum Zeylanicum - Oil of the Bark and leaf)
Clove Bud (Eugenia caryophyllata - Oil of the buds)
Eugenol (Eugenia aromaticum - The ether of Clove oil)
Frankincense (Boswellia sacra - Oil from the resin of the tree)
Jojoba (Simmondsia chinensis - Oil from the seed)
Herbs
Cayenne pepper or Chilli (Capsicum minimum - Dried pods)
Common vervain (Verbena officinalis)
Echinacea (Echinacea purpurea - The root)
Ginger (Zingiber officinalis - The rhizome)
Horehound (Marrubium vulgare)
Kumarahou (Kumarahou pomaderris - Flower and leaf tips)
Licorice (Glycyrrhiza glabra - Syrup made from the powdered root)
Yellow dock (Rumex crispus - The root)
Seaweeds
Carrageen (Irish Moss) (Chondrus crispus)
Sundries
Celtic sea salt (Mer Sal - Unprocessed, sundried sea salt)
Citric acid (From the latin word 'citrus')
Glycerine (veg) (A sweet tri-atomic alcohol)
Iodine (Iodas ('violet-coloured') - Greek - Natural seaweed ash-derived organic iodine)
U.V. Light-Treated Rain Water

Dosage: Best taken straight or by drops for infants. Can be taken in 50mls of boiled water as a tea.
Warnings:
Do not exceed stated dose.
Keep out of reach of children