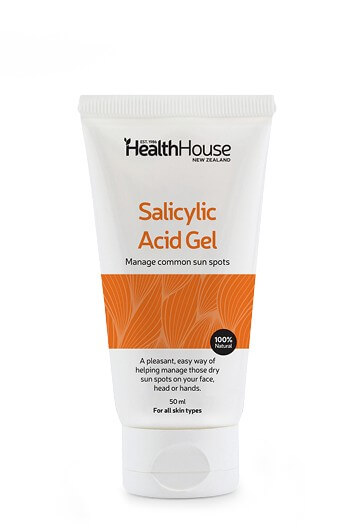 Salicylic Acid Gel
Sun damage spots are not large brown freckles, but rough, scaly spots caused by years of exposure to strong sunlight. Salicylic Acid Gel is a pleasant, easy way of helping manage these dry sun spots on your face, head or hands.
Directions for use:
Just dab a shallow blob of Salicylic Acid Gel on to the sun spot once a day for five days in a row. There may be a mild sting for the first minute or two on sensitive skin. Leave on for at least two hours each day, then wipe off with a damp tissue.
We also recommend you apply Aloe Vera Gel daily after treatment.
Keep out of reach of children. Store Salicylic Acid Gel in a dark place.
Always read the label and use only as directed.
Keep away from eyes and broken skin. Not to be taken internally.