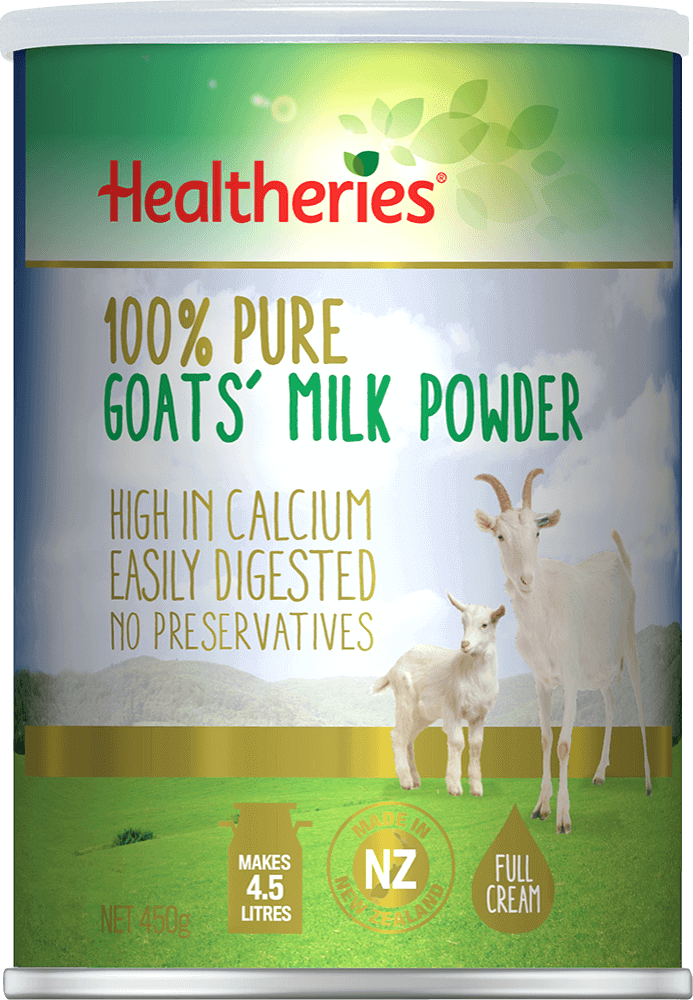 Goats' Milk Powdwr 450g
Great for anyone allergic or sensitive to cow's milk. Sourced 100% from New Zealand goats, Healtheries Goat's Milk Powder provides natural dairy goodness for your whole family. Goats milk is a rich source of calcium to support strong healthy bones and teeth; and has protein to assist with muscle growth and repair.
Key Benefits:
Great for children, elderly and those who have difficulty digesting cow's milk
Sourced 100% from New Zealand goats
Easily digested
High in calcium
No preservatives
450 g (22.5 servings per pack)
Why use Goats' Milk Powder?
Goats milk is nourishing, and contains different proteins to cow's milk. The fat particles are also smaller and easier to digest. This means that it may be a more suitable option for those who cannot tolerate cow's milk.
This product is naturally gluten free, contains no preservatives and is suitable for vegetarians.