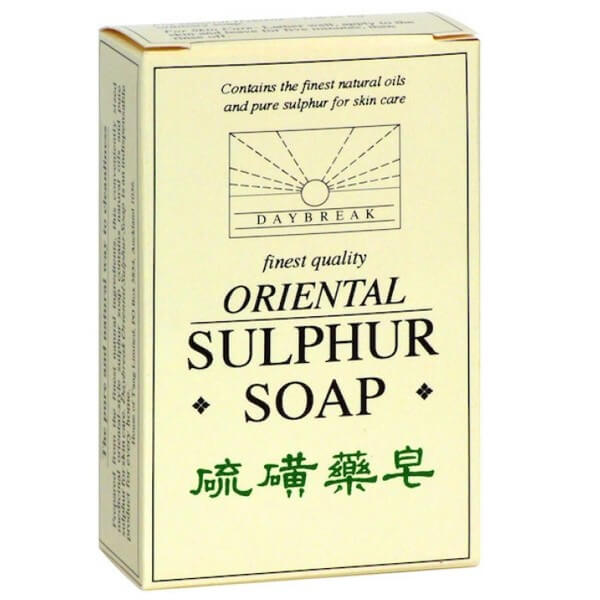 Oriental Sulphur Soap 125g
Sulphur has been used for centuries by most cultures, including the New Zealand Maoris for its excellent healing properties. Skin conditions such as acne, oily skin, tinea, scabies, dandruff, eczema, psoriasis, offensive body odour and skin fold irritation benefit from the application of sulphur.

Prepared from the finest natural ingredients, this conveniently sized medicinal oriental-style sulphur soap contains natural oils and pure sulphur for skin care. Oriental Sulphur Soap is an indispensable product for every home.