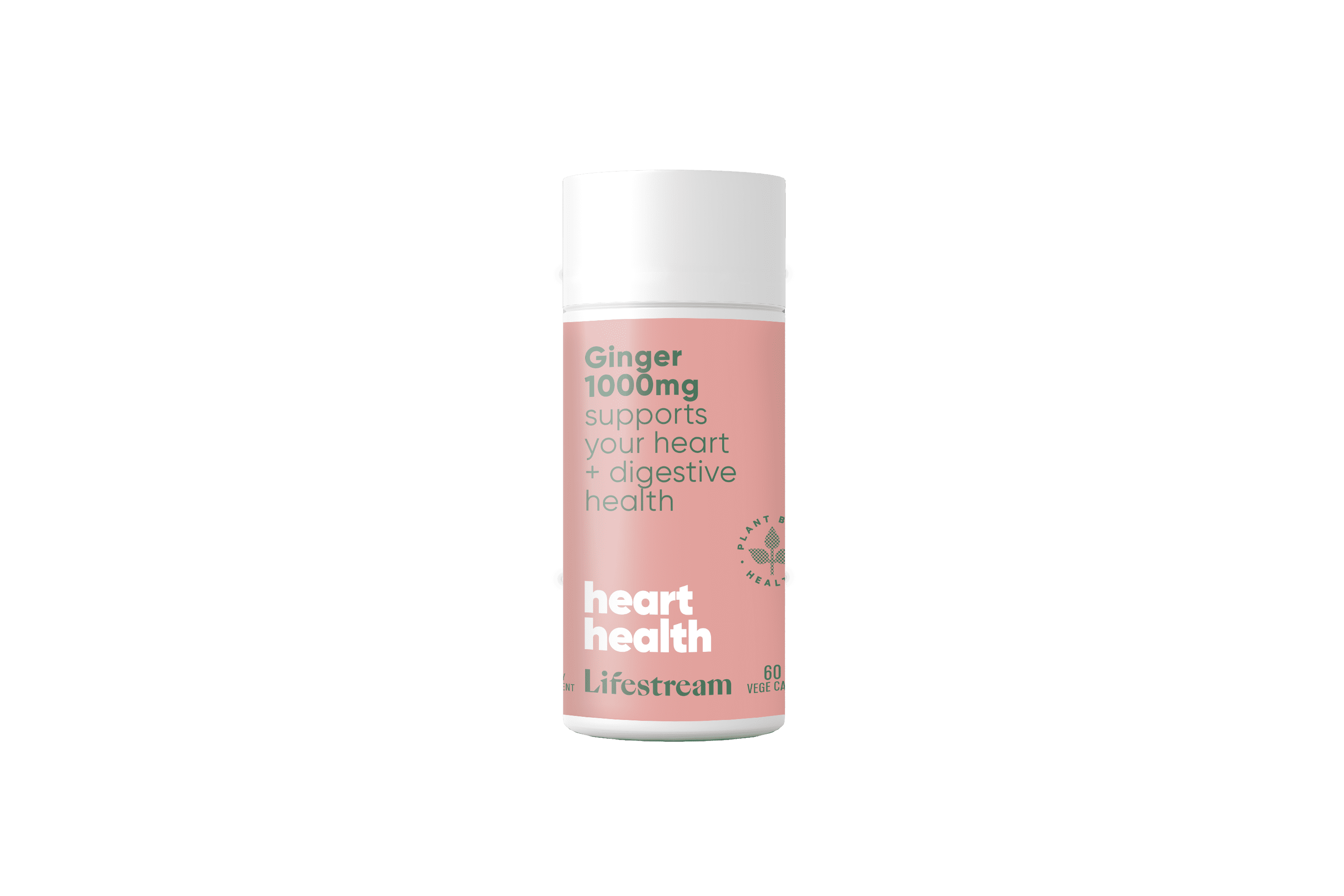 Ginger 1000mg 60
Assists digestion and calms tummies, helping with healthy circulation.
Lifestream Ginger 1000mg provides a high potency ginger extract. Ginger is one of nature's most valued herbs + is well known for helping to support the body's digestive + circulatory systems. Packed in 100% Sugarcane Plastic packaging - kerbside recyclable.
Helps support your stomach comfort
Supports your heart + arteries health
Supports you with mental alertness + focus
Aids normal digestive processes
Support for queasy stomachs
Circulatory support to warm the body
Supports joint mobility and suppleness
This product is vegan friendly. No added dairy, soy, gluten or wheat.
Adults: 1-3 capsules daily
Children 6-12 years: 1 capsule daily
Always read the label and take as directed
Store below 30°C and away from direct sunlight
Do not use if cap seal is missing or broken
Keep out of reach of children
If symptoms persist consult your healthcare professional
Not recommended with anticoagulant medication
Do not use if peptic ulcers are present.
How does ginger help joint health?
Ginger contains active compounds called gingerols. These, plus other bio-active compounds within ginger, help support joint comfort, mobility and assist healthy circulation.
What are the common uses of Ginger?
Ginger helps nausea, digestive issues and acts to help circulation. This is a warming tonic for those that need extra circulation support.
ACTIVE INGREDIENTS PER CAP: Ginger (Zingiber officinale)rhizome, extract equiv. to dry root1000mgAlso contains: Tapioca starch, Silica, Magnesium stearate, Hypromellose capsule shell.