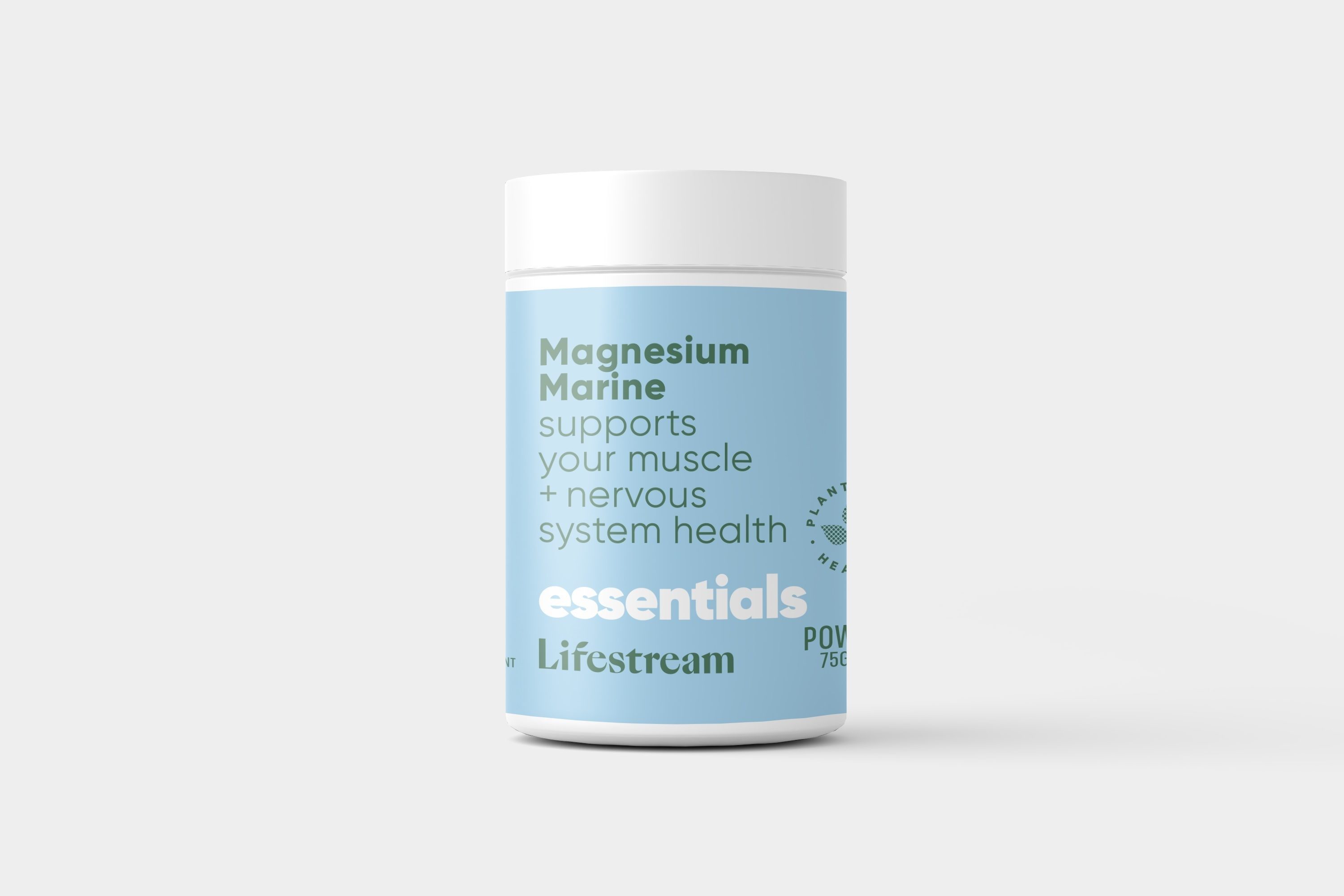 Magnesium 75g Powder
Lifestream Natural Magnesium
is a concentrated source of elemental magnesium for your wellbeing. Mental and physical stress, a highly processed diet, tobacco & medical drugs may deplete magnesium stores, thereby limiting the body's ability to function at its best. Lifestream Natural Magnesium supports:
Muscle & nerve function
Bone health & density
Energy production
Lifestream Natural Magnesium comes from sea salts through a process of filtering, blending and heat drying. This makes Lifestream Natural Magnesium a natural and sustainable source of magnesium.
Active Ingredients:
Each 1g serve provides:
Magnesium hydroxide (natural marine source) 1g
Providing Elemental Magnesium 350mg. Lifestream Natural Magnesium is free from gluten, dairy, artificial colours, flavours and preservatives
Dosage:
Adult dose: Take 1g daily (1/3 of a metric teaspoon) mixed with 1 cup 250ml water or juice, 1-2 times daily.
We recommend drinking plenty of water.