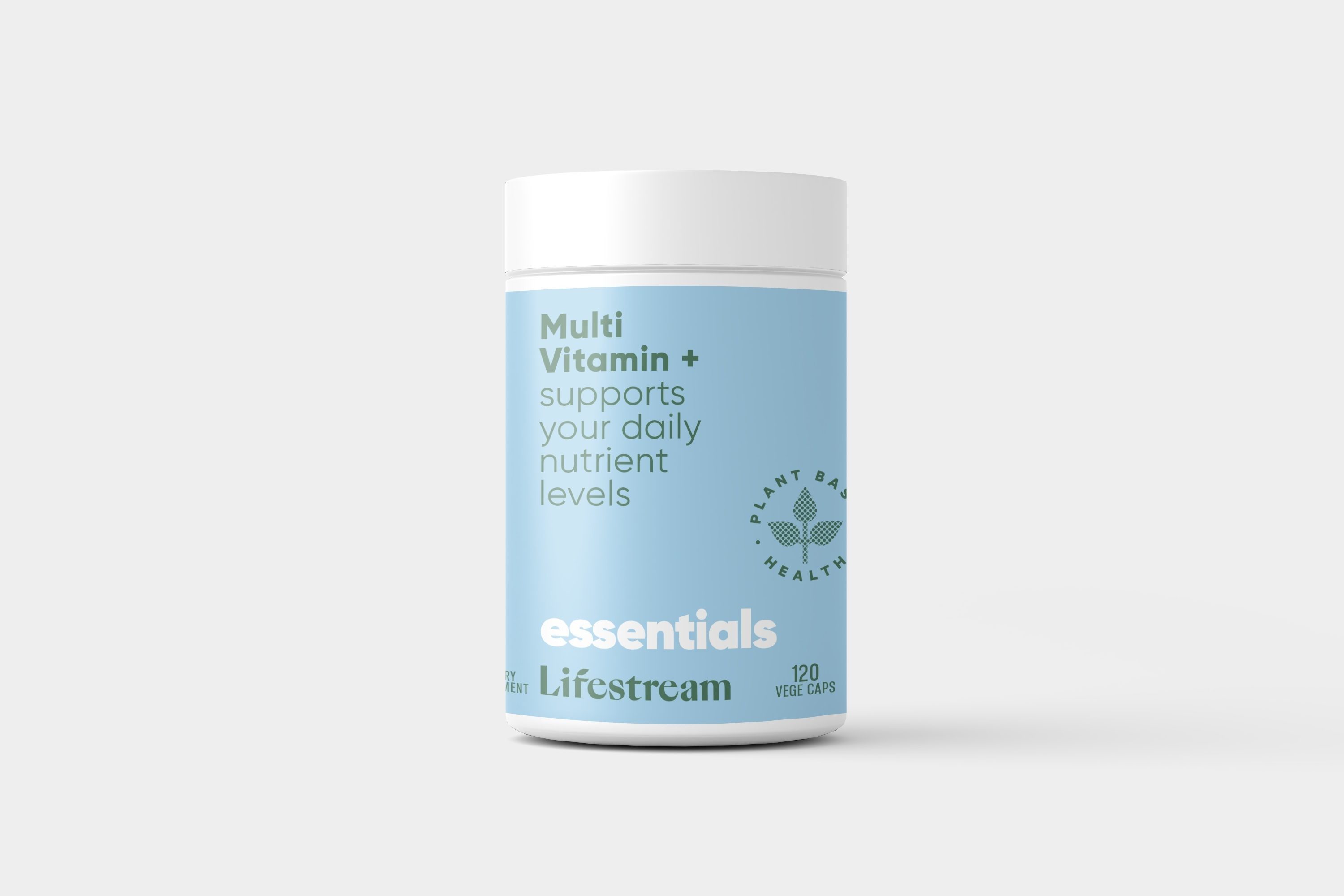 Multi Vitamins + 60 & 120 vege caps
Lifestream Advanced Multi
is 100% all natural formula sourced from superfoods. This is ideal for health conscious people who want to give their body a complete blend of concentrated nutrition designed for maximum absorption.
Fortified immunity
Long lasting energy
Assists stress & supports sleep
Cellular strength & protection
Active Ingredients: Each Capsule contains: Quinoa sprout powder 200mg Marine Magnesium 100mg, Calcium (Lithothamnium calcareum sea vegetable) 100mg, Bioactive Spirulina 75mg, Acerola (Malpighia glabra) equiv to fresh fruit 1.25g, Selenium yeast 25mg Also contains magnesium stearate and silica .



Adults: 2 capsules daily

Children under 12 years: 1 capsule daily.