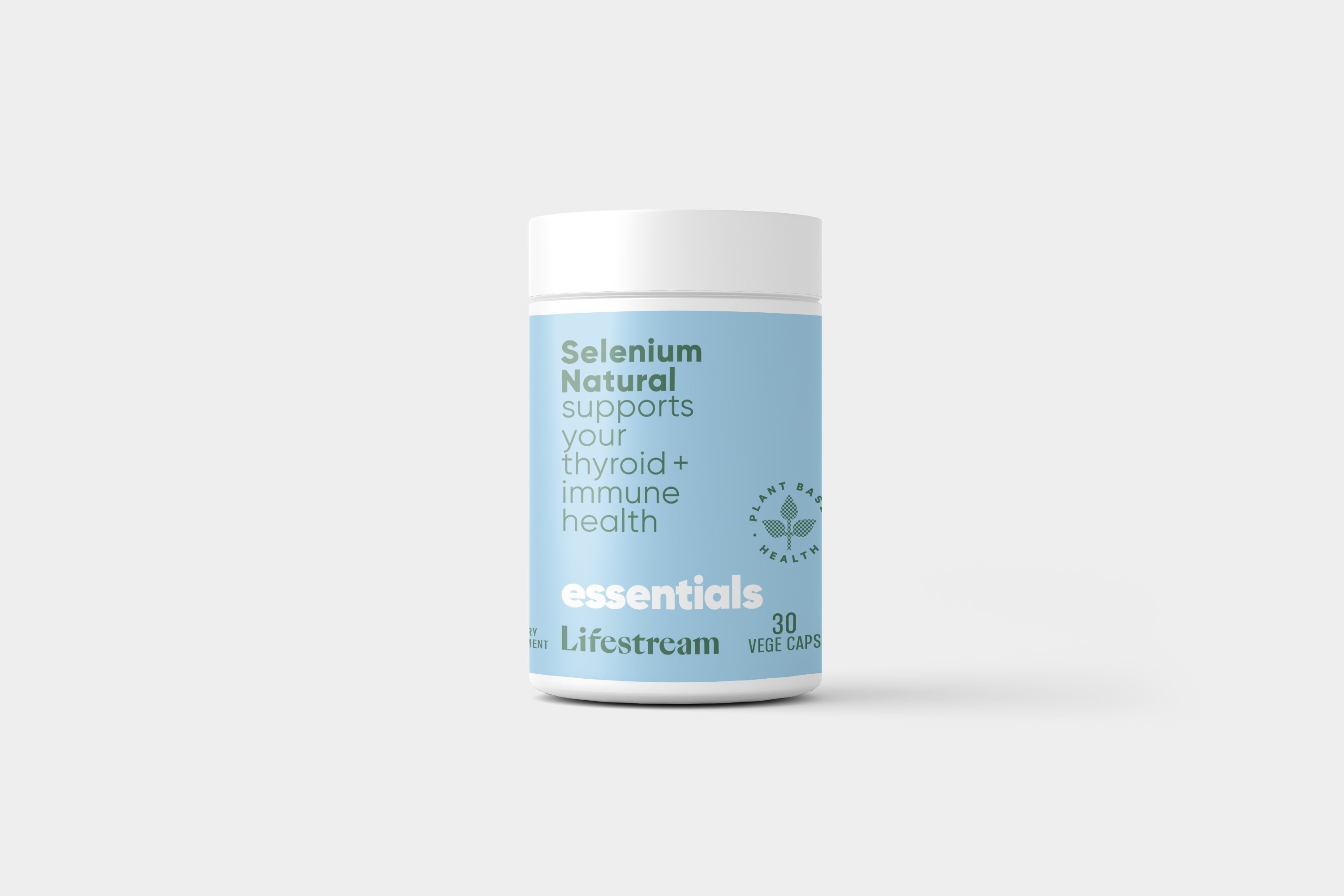 Selenium Capsules 30
Lifestream Natural Selenium
provides the essential trace mineral Selenium, which has many important functions in the body. Selenium intake is important as soil is shown to be selenium depleted in many regions of New Zealand and Australia.
Lifestream Natural Selenium supports:
Healthy immune system and thyroid function
Antioxidant protection
Healthy heart function
Male reproductive health
Lifestream Natural Selenium is sourced from 100% organically bound, highly bioavailable selenium yeast; with no active yeast in the end product.
Active Ingredients: Each Capsule Contains: High selenium yeast 83mg equivalent selenium 100mcg

Also contains rice starch and hypromellose vegetarian capsule. This product is non-GMO and contains no gluten, sugar, lactose, artificial colouring, flavouring or preservatives. The capsules used in Lifestream Natural Selenium are 100% vegetarian - made from vegetable fibre, making them suitable for vegetarians and vegans.

Dosage: Adults: Take 1 capsule daily
Warnings:
This product contains selenium which is toxic in high doses. A daily dose of 150mcg, for adults, of selenium from dietary supplements should not be exceeded.
Always read the label and use only as directed.
If symptoms persist see your healthcare professional.