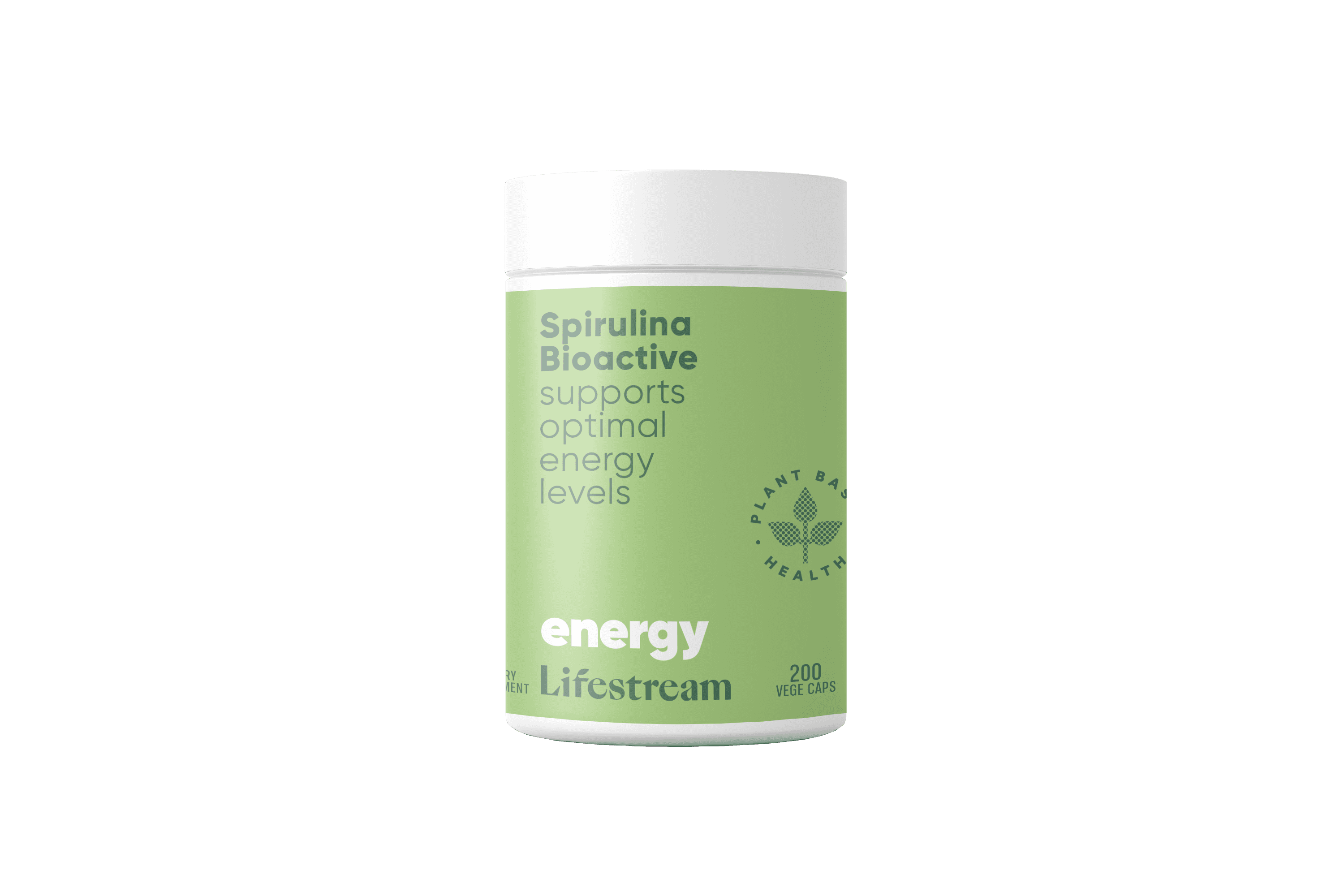 Spirulina Bioactive Vege Caps 200 100g
Are you run down or exhausted? Do you have a busy or stressful lifestyle? Are you iron deficient? Or perhaps you are just seeking longer lasting energy?! Our Spirulina Bioactive will help! (FKA Bioactive Spirulina Balance) Packed in 100% Sugarcane Plastic packaging - kerbside recyclable.
Provides you with a natural source of iron + complete protein
Supports your daily energy levels
Is highly bioavailable making it easier for your body to use
Grown away from pollution in pure mineral-rich water.
Lifestream Bioactive Spirulina is a concentrated, nutrient rich, ancient superfood that provides your body a powerful combination of vitamins, minerals, amino acids and antioxidants for optimal support. Spirulina contributes to reducing tiredness and fatigue, supports detoxifying, provides a natural source of iron, and is also a rich source of plant based nutrients that are easy to absorb, including vitamins, minerals and antioxidants. The groovy thing about this Spirulina is that it is a spiral shaped microscopic freshwater plant, grown in pure fresh water from the Rocky Mountains of USA (not seawater) and grown in the desert away from human habitation to reduce risk of air pollution and under strictly controlled processes to ensure purity and quality. Take it from us, its the perfect choice for the whole family, for supporting your energy levels throughout the day.