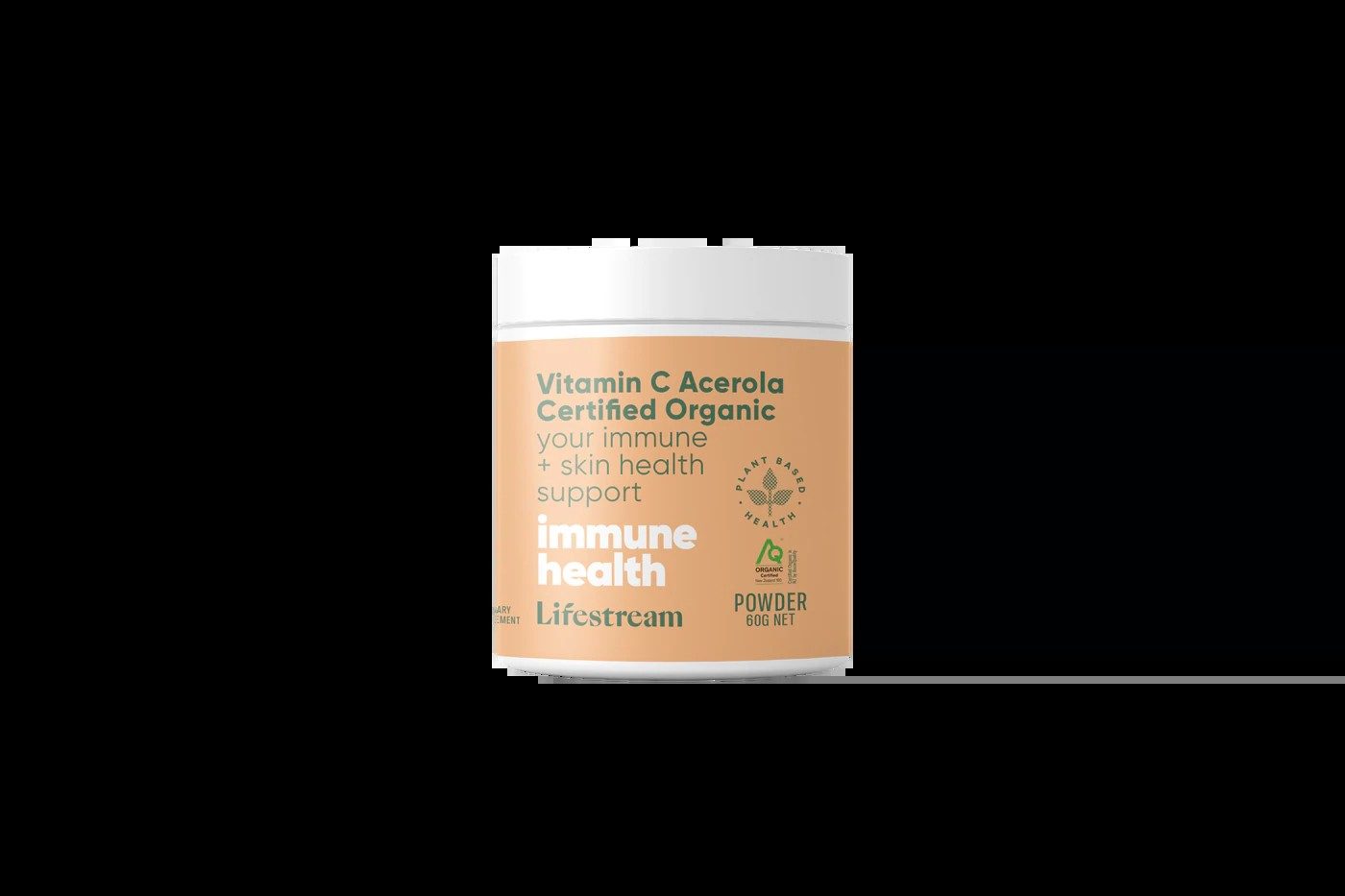 Vitamin C Caps 220 with Acerola, and Powder 60g
Lifestream Natural Vitamin C is sourced from certified organic, non-GMO acerola berries. A good natural, plant-based source of vitamin C, which is an essential nutrient that the body cannot produce. In times of stress or illness, we need more vitamin C to help repair tissues and restore the body to optimal health when taken as part of a healthy diet made up of a variety of foods.
Natural plant source of vitamin C from acerola berries
Certified organic and non-GMO
Supports healthy immune system function
Supports skin and gum health
Contributes to cell protection from free radical damage

Why is natural vitamin C better than synthetic vitamin C?
Natural Vitamin C has no added sweeteners or flavours. It is easily absorbed, gentle on the stomach and a natural alternative to synthetic vitamin C.
What is the source of Vitamin C in Lifestream Natural Vitamin C?
The source is from certified organic, non-GMO acerola berries.
What are acerola berries?
Acerola (Malpighia emarginata DC.) also commonly known as the Barbados cherry is one of the richest natural sources of vitamin C and contains powerful phytonutrients like carotenoids, anthocyanins, and flavonoids. This superfruit is thought to contain  around 50–100 times than that of orange or lemon. Making it ideal option as a natural vitamin C source.
CAPSULES:
Adults: 2-3 capsules daily.

POWDER: Half to two thirds of a teaspoonful daily. Children 6-12: Half a teaspoonful daily.
Not to be used in children under two years of age without medical advice.