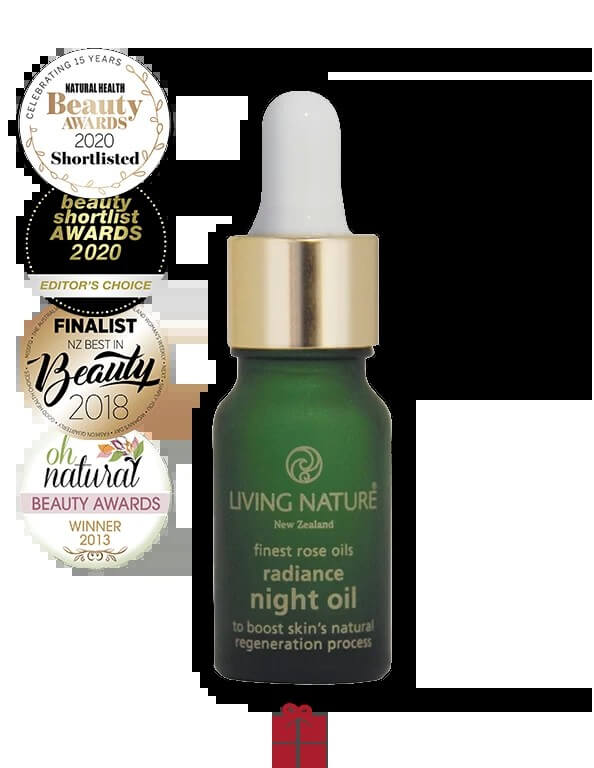 Radiance Night Oil 10ml
Living Nature's certified natural Radiance Night Oil is an advanced antioxidant-rich night treatment that improves the appearance of your skin while you sleep. Clinically proven to boost your skins natural hyaluronic acid levels by 43% in 72 hours*, Radiance Night Oil boosts skins moisture levels while assisting to repair and rejuvenate for firmer, younger looking skin.

A natural anti-ageing gem and beauty sleep secret, Radiance Night Oil is a fragrant blend of 100% natural botanical oils. Formulated with Rose Oil to naturally stimulate skins own collagen production, organic Rosehip Oil to aid in cell regeneration and repair damaged skin tissue, Frankincense Oil to improve skin tone and elasticity, organic Calendula Oil to soothe and calm skin, and organic Jojoba Oil to nourish.

The perfect solution to addressing skin concerns such as dull tired skin, dry skin, scars and wrinkles, or even as a luxurious pick-me-up.

Suitable for all skin types.
10ml

*Independently tested on human skin cells.