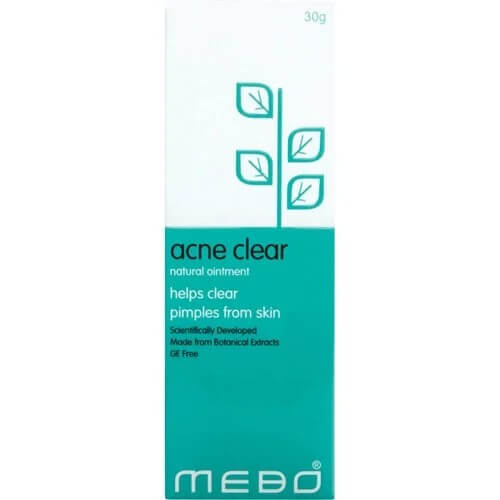 Mebo Acne Clear
MEBO acne clear is especially formulated to cleanse the skin, promote the skin's natural immune response for pimples, acne and rosacea, helping the affected skin to recover.

Manages the toxicity of acne-forming bacteria. Cleanses the sebaceous glands. Promotes epithelial repair through stem cell regeneration. Minimises scarring. Protects, moisturises, and nourishes the skin.


Ingredients:
Opuntia Dillenii Extract, Sesame Oil, Beeswax, Cyamopsis Gum, Steric Acid, Glycerin, Glyceryl Sterate, triethanolamine, Phenoxyethanol.  
Safe with pregnancy and with young children. Care is recommended with patients sensitive to sesame and beeswax.
Shelf life: 2 years, expiry date on pack.