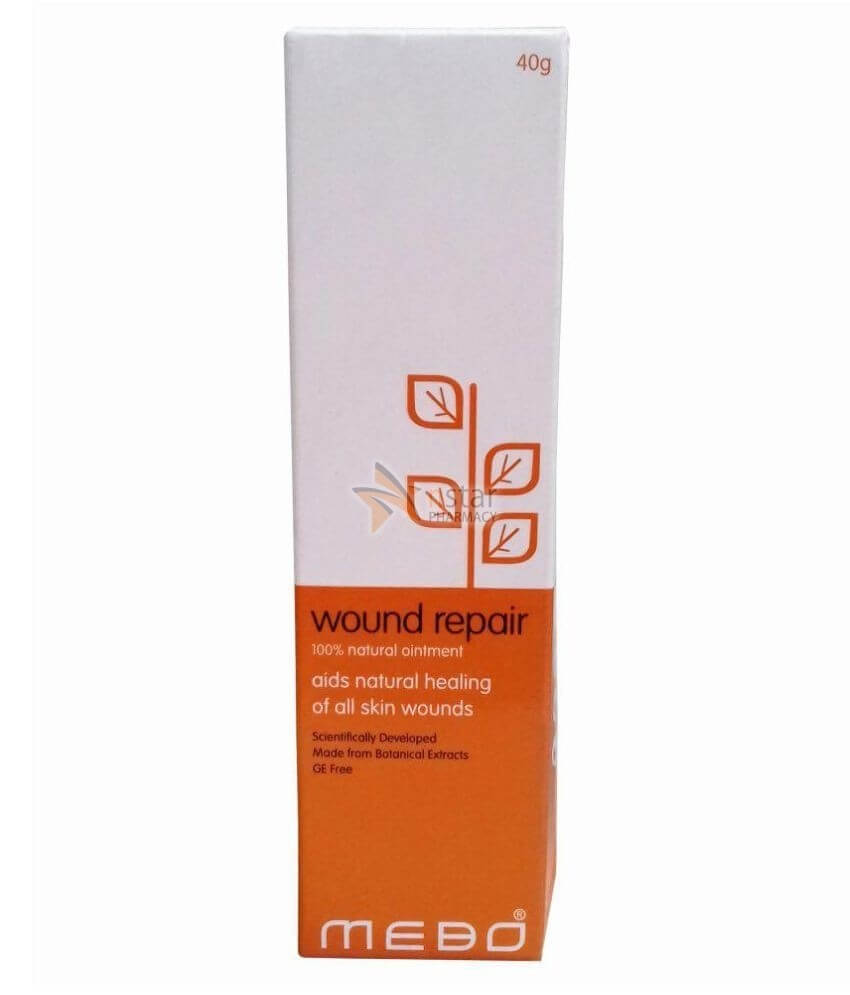 Mebo Wound Repair
MEBO wound repair is especially formulated to aid the natural healing of skin wounds including ulcers (bedsores, diabetic, chronic), cracked nipples, shingles, fissures, chilblains, impetigo (school sores), haemorrhoids, cracked/chafed/grazed skin, and donor-site repair.
.
Ingredients:
Rhizoma Coptidis, Radix Scutellariae, Cortex Phellodendri, Sesame Oil, Beeswax


Minimising scarring:
MEBO wound repair helps to minimise scarring. However, if scarring occurs, use MEBO skin restore after the wound has healed.
Safe with pregnancy and with young children. Care is recommended with patients sensitive to sesame and beeswax.
Shelf Life: 3 years, expiry date on pack.