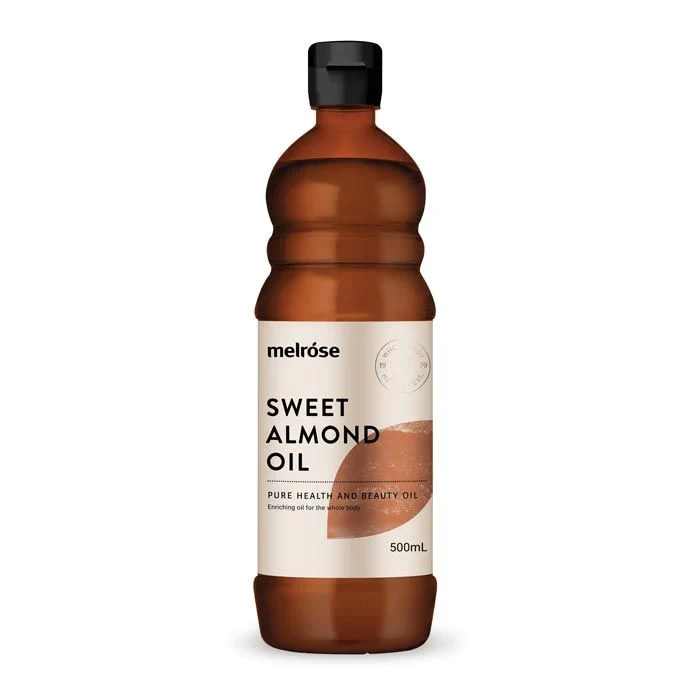 Melrose Sweet Almond Oil, 250 & 500ml.
Enriching Oil For The Whole Body
Melrose Sweet Almond Oil is pressed from seeds of the almond tree (Prunus amygdalus dulcis), which are of the sweet variety and the very same ones that you eat. Almonds are naturally rich in vitamin E; a fat-soluble vitamin that acts as an antioxidant both within your body and on your skin. Sweet Almond Oil can also be used as a carrier oil and for massage.
Natural Source of Vitamin E
Nourishes Skin

Source of Antioxidants
Vegan, Gluten Free and GMO Free
Drizzle Over Salads
Use As Finishing Oil
Cooking At Medium Temperatures
Ingredients: 100% Refined Sweet Almond Oil
Melrose Sweet Almond Oil is light in colour, and has a very mild nutty flavour.