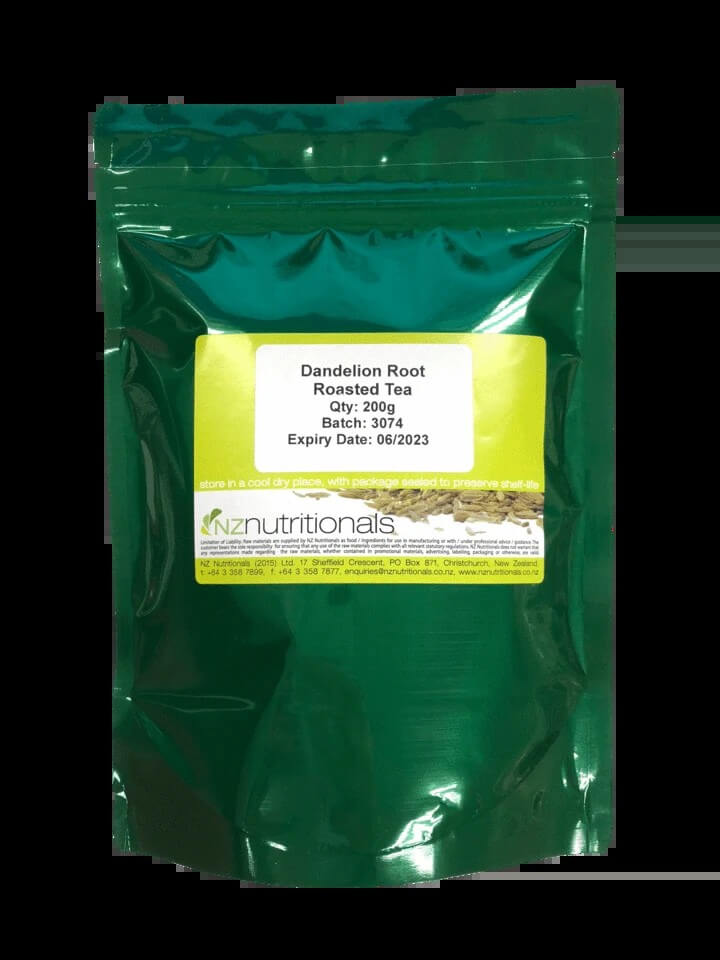 Dandelion Root Roasted Tea 200g
Dandelion Root Roasted has been traditionally used as a tonic for the liver, gall bladder and kidney. This herbal tea helps support a healthy appetite, digestion and urine flow. Dandelion Root Roasted is a healthy and caffeine free alternative to coffee and can be taken with milk.
Ingredients:
Dandelion Root.
Suggested Use:
Steep ½ - 1 teaspoon of herb in a cup of boiled water for 10-15 minutes. Cool, strain and drink. Take up to three times daily. Add a slice of lemon or teaspoon of honey if desired.
Cautions:
Not to be consumed by pregnant and lactating women; those with gallstones, bile duct obstruction, stomach ulcer/gastritis, fluid retention; and children under age 2. For older children and people over 65, start with a low strength and increase strength if necessary. May cause allergic reactions in some susceptible individuals. Please consult the practitioner for any health problem or if taking medications before consuming.