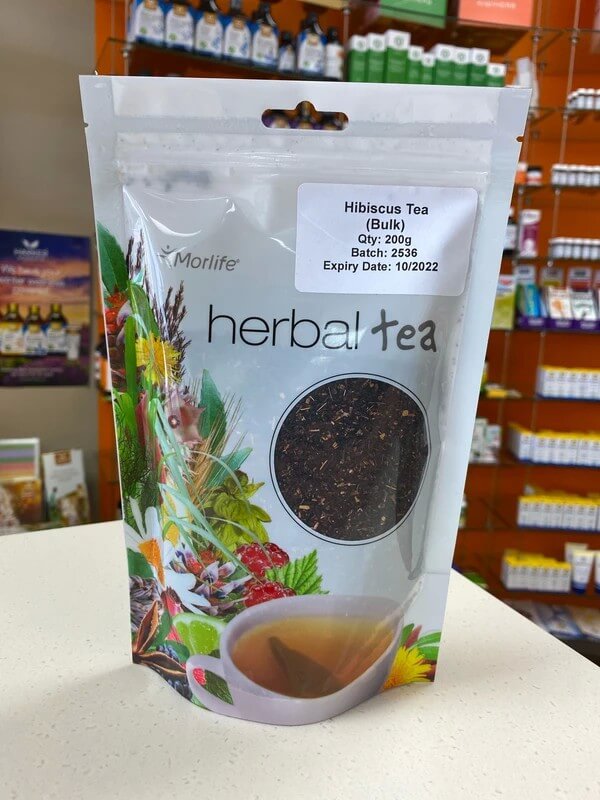 Hibiscus Flowers Tea 200g
Hibiscus is a tropical flower rich in antioxidants and vitamin C. This tea is taken to support healthy blood pressure and cholesterol levels, and maintain an active immune system. Hibiscus tea can be made hot or cold and has tart, fruity flavour. It is a very popular tea in Africa and South America.
Ingredient:s
Hibiscus Flowers.
Suggested Use:
Steep 1 teaspoon of herb in a cup of boiled water for 5-10 minutes. Cool, strain and drink. Take several times daily. Add a teaspoon of honey if desired.
Cautions:
Not recommended for pregnant and lactating women. Seek professional health advice if suffering from a medical condition or taking medication.