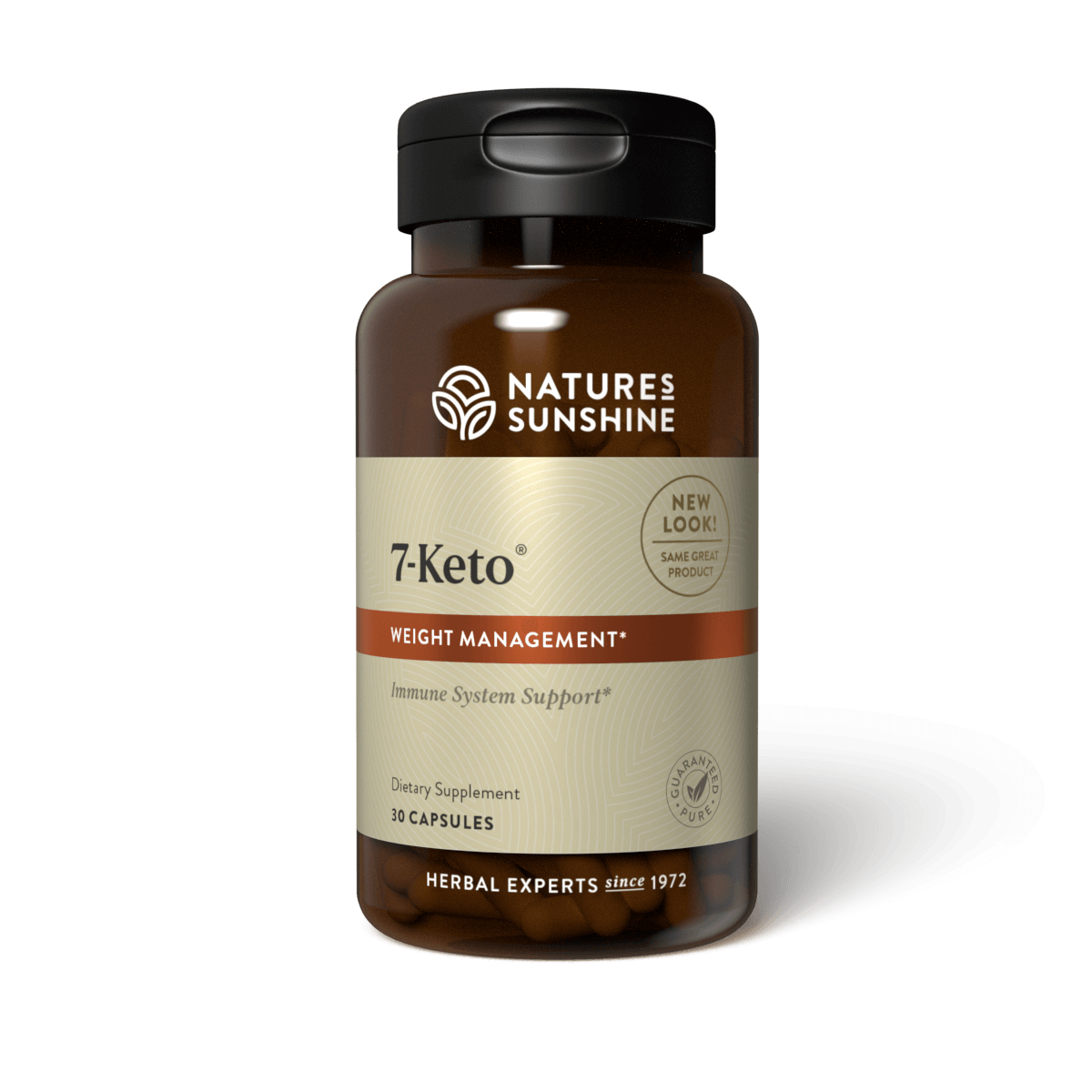 7-Keto 30 caps
30 capsules
New Look Bottle - Same Great Product!
7-Keto is a naturally occurring substance found in small amounts in human blood and tissues, including the brain. Supplementing with 7-Keto may increase the production of T3, a thyroid hormone. The thyroid hormones play a role in determining the body's basal metabolic rate which in turn may boost the body's metabolism.
It is important to note that, unlike other metabolites of DHEA, 7-Keto is not converted to sex hormones (either androgens or oestrogens).
7-Keto also supports the immune system by helping the healthy function of white blood cells and antibody production.


Supports the body's basic rate of metabolism. May support weight management goals. Supports the immune system.
Per capsule 7-Keto ( 7-oxo-dehydroepiandrosterone acetate) 75mg Other ingredients: Cellulose, capsule (gelatin, water), chickweed aerial parts (Stellaria media) vegetable magnesium stearate
Take 1 capsule daily with a meal.
Those with hyperthyroidism should consult their health care professional prior to using 7-Keto.

If symptoms persist, come into the health shop, for a chat or phone and make an appointment and see me as a naturopath in my clinic to improve your weight loss!
Phone: 094264455