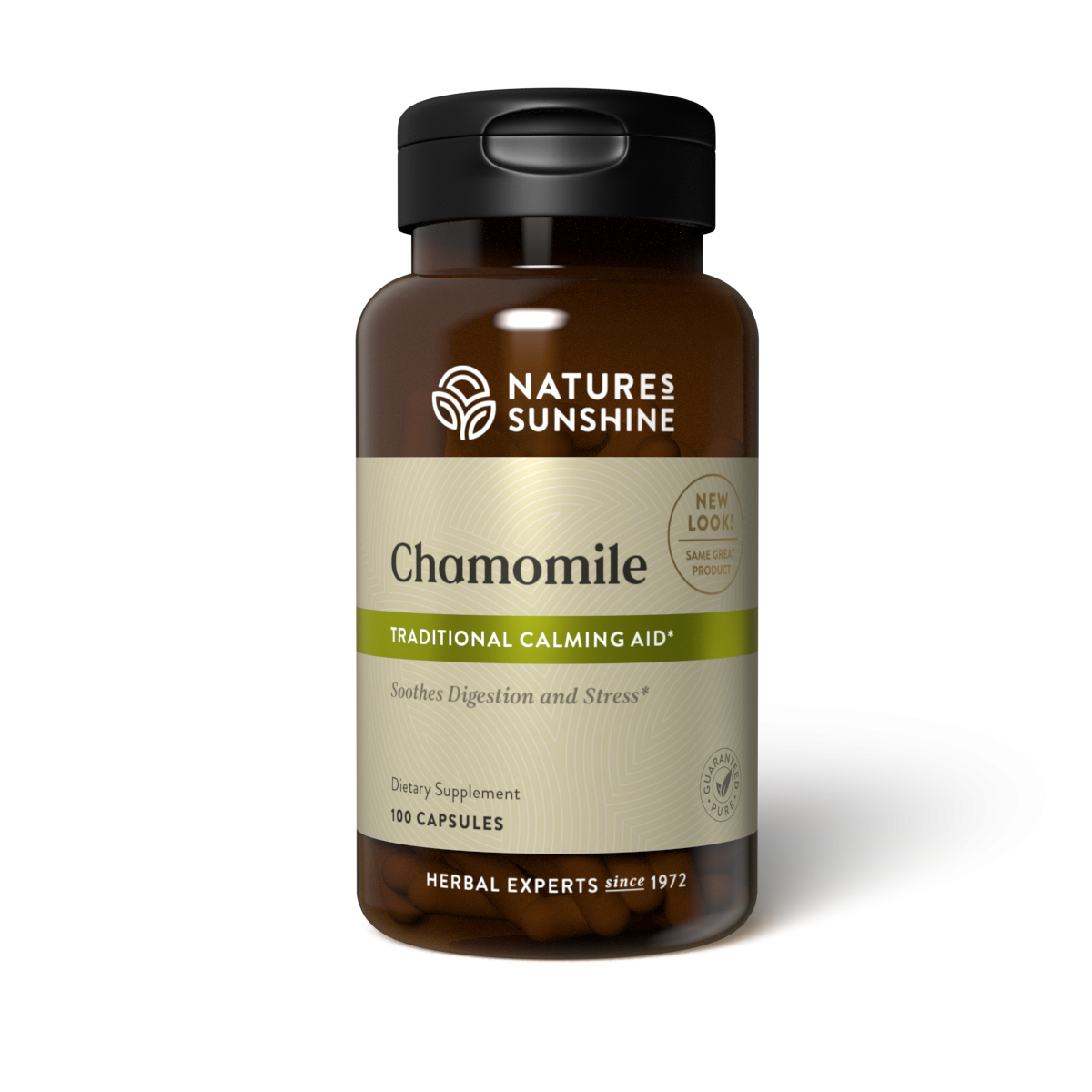 Chamomille 100 caps
Chamomile soothes both the nervous and the digestive system, and promotes restful sleep.
INDICATIONS FOR USE

Traditionally used:
For its mild sedative properties to promote calm and restful sleep
In relieving childhood colic and mild digestive complaints such as wind and bloating
CONTAINS
Matricaria chamomilla (Chamomile) flower powder 250mg
DOSAGE
Insomnia: Take 1-2 (up to 6) capsules before retiring.
Adults: Take 1-2 capsules up to three times per day or as professionally prescribed.
Children: Consult your healthcare practitioner.
NO ADDED 
Yeast, lactose, soy, starch, sugars or salt, wheat products, artificial colourings and flavourings, or preservatives.
CAUTIONS
Take two hours away from all prescription medications.
PACK SIZE
100 capsules
WARNINGS
Always read the label if symptoms persist contact your health care practitioner