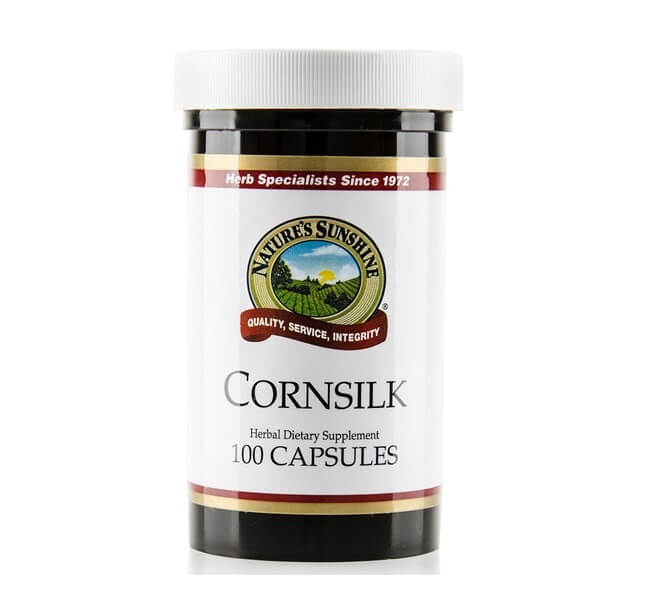 Cornsilk 100 caps
Description:
Nature's Sunshine Cornsilk is one of the best natural remedies for bladder, kidney and prostate problems. 

Cornsilk relaxes and soothes irritated mucus membranes lining the bladder and urinary tubules and therefore is extremely soothing for burning or painful urination due to irritation of the bladder and urethral walls. Cornsilk also helps difficulty in beginning urination which is common in prostate disorders.

Cornsilk is believed to have a therapeutic effect by helping to decrease the formation of the kidney and gallstones and alleviating some of the symptoms caused by stones already present and also provides diuretic properties to enhance the elimination of toxins and uric acid build-up in the joints. Such accumulation of toxins and irritating acids is known to cause pain and inflammation and can contribute to gout.
Benefits:
Support for bladder, kidney and prostate problems
Soothers irritated mucus membranes in bladder
Soothes burning or painful urination
Ingredients
Each capsule contains, 
Cornsilk (Zea mays) 360mg
Cautions
None known
If symptoms persist please seek see your professional healthcare specialist