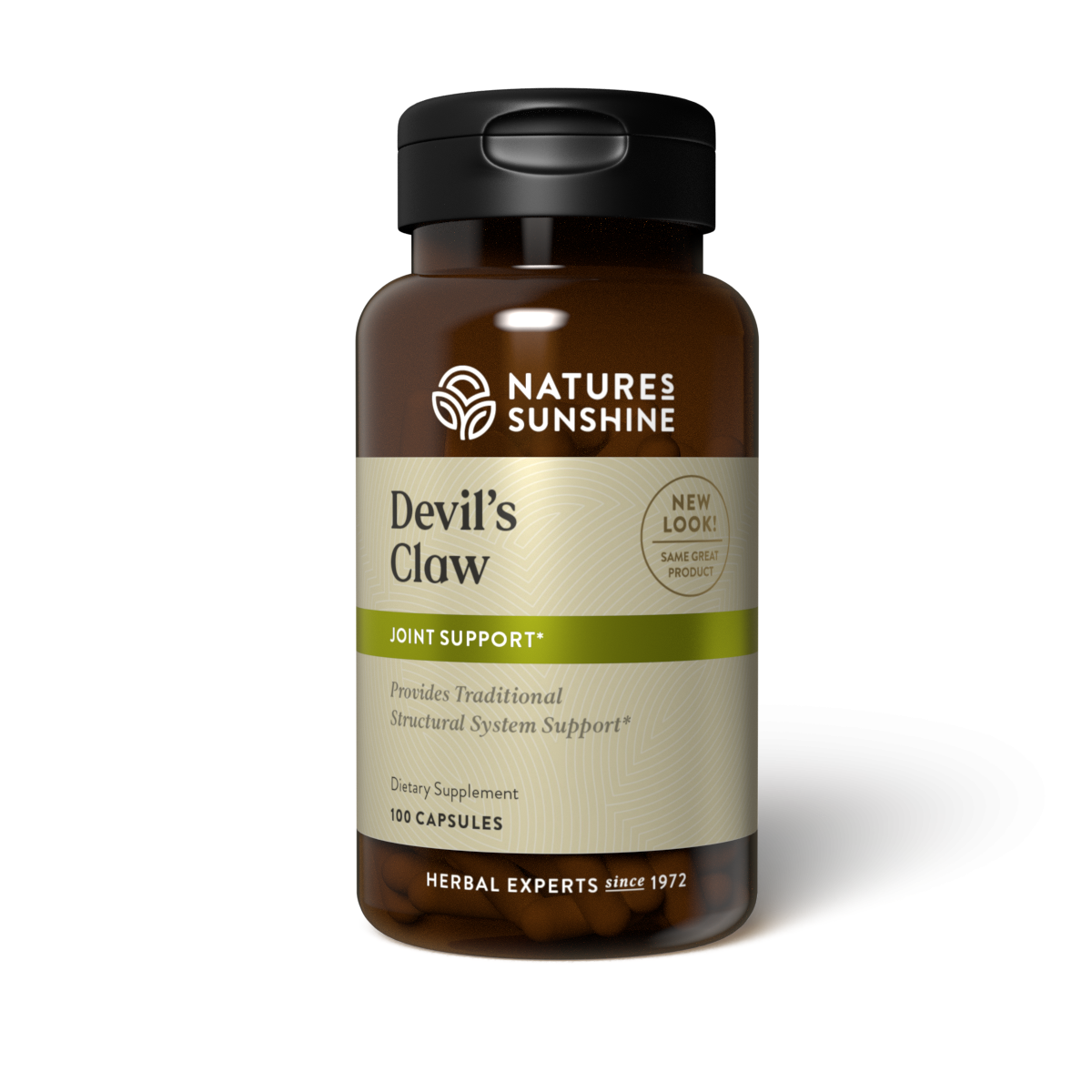 Devils Claw 100 caps
Nature's Sunshine Devils Claw Capsules 100
Benefits:
Devil's claw is an African herb that takes its name from its large, hooked, claw-like fruit. It is found in the harsh Kalahari Desert of Southern Africa and is used by natives for many purposes.
Devil's claw is renowned for its anti-inflammatory and analgesic properties, therefore it is indicated for the temporary relief of mild rheumatism and arthritic pain.
Devil's claw may also be beneficial for digestive disorders involving the gallbladder and pancreas.
Usage:
Acts as a powerful anti inflammatory.
May temporarily relieve rheumatic conditions and joint problems.
May stimulate appetite and digestive secretions.
Dosage: Adults: Take 2 capsules with a meal three times daily
Active Ingredients: Per 2 capsules
Devils Claw Root (Harpagophytum procumbens) 900 mg

Warnings:
Individuals with duodenal or gastric ulcers should avoid using devil's claw, due to the herbs ability to stimulate stomach acid production


Extended Information: Devil's claw tuber - has been found to contain three primary constituents: the iridoid glycosides known as harpagide, harpagoside, and procumbide. These components may be responsible for the herb's analgesic and anti-inflammatory properties, according to French researchers. Devil's claw also contains bitter substances which stimulate gastric secretions to enhance digestion. Devil's claw may also possess some astringent, sedative, and lymphatic-stimulant properties.