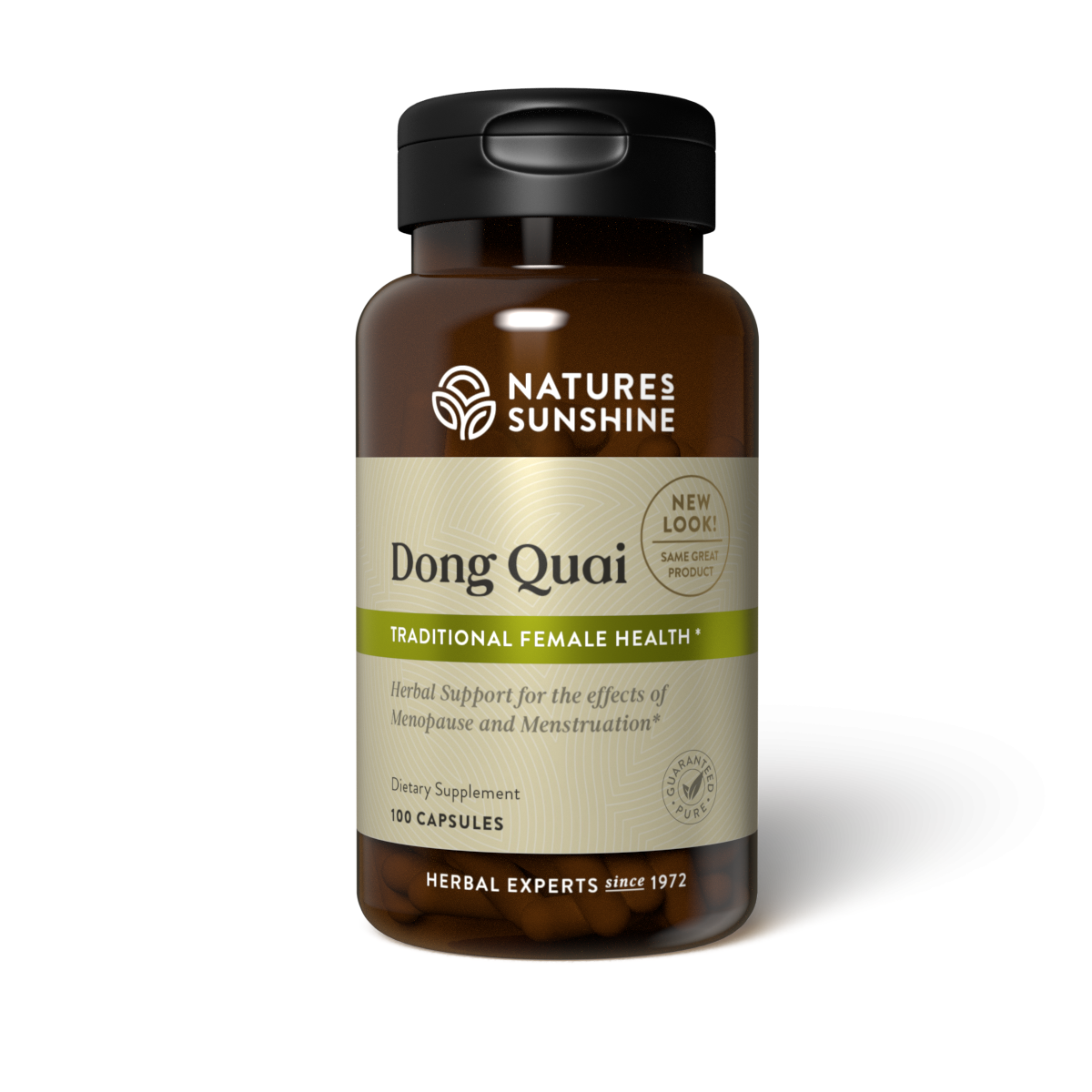 Dong Quai 100 caps
Nature's Sunshine Dong Quai Capsules 100
Benefits:
Chinese Herbalists use Dong Quai (Pronounced "don kwy") to promote balance for conditions of unhealthy imbalance in the body, to restore the body's vital energy known as qi, and to nourish the blood, heart, liver and spleen.
Usage:
May enrich the blood
Promotes circulation
Aids in regulating menstruation
May calm nerves and soothe the intestines
Dosage: Adults: Take 1 or 2 capsules with a meal three times daily

Active Ingredients: Per 2 capsules Dong Quai Root (Angelica polymorpha) 1040mg
Warnings:
Caution is advised for patients receiving Warfarin therapy.
Do not use if pregnant.


Extended Information: Dong Quai is believed to promote blood flow to the female reproductive organs, thus balancing menstruation. Dong Quai's antispasmodic properties are helpful for relieving menstrual cramps and pain. Dong Quai may also be helpful as a tonic for the blood to support anaemia, bleeding disorders, haemorrhaging, menstrual irregularities such as amenorrhea , menopausal complaints and postpartum healing.