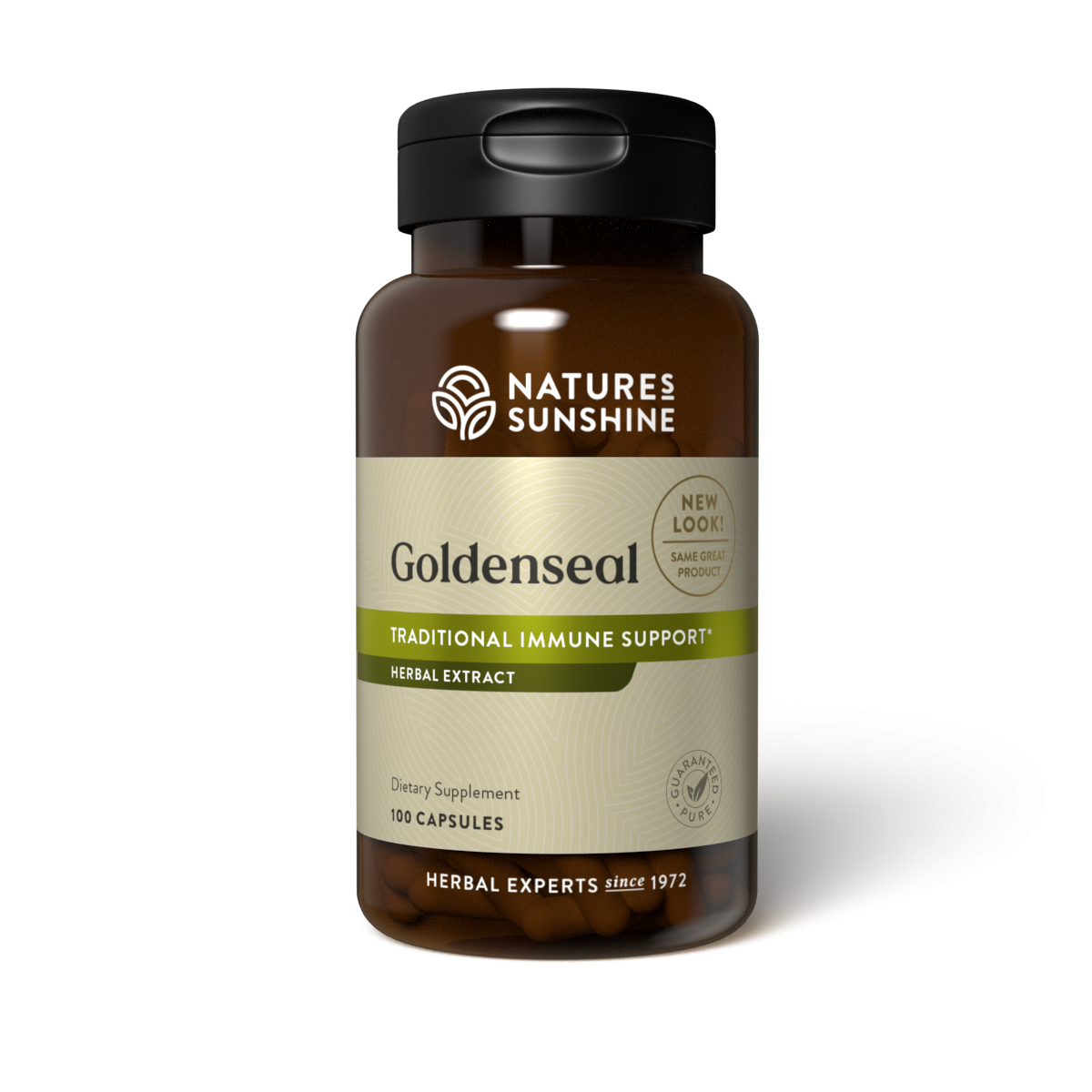 Goldenseal
Nature's Sunshine Golden Seal provides soothing support to the mucous membranes that line the respiratory, digestive and urinary tracts. It may also provide respiratory support for mucous membranes.
Pure Golden seal contains hydrastine and berberine alkaloids that help support the immune system.
Contains Hydrastine & Berberine alkaloids
Provides a friendly probiotic environment
Each Capsule Contains:
Golden Seal Root (Hydrastis canadensis) 460mg
Directions
Take: 2 capsules with a meal twice daily.
Precautions
Golden Sea is not recommended during pregnancy as it may influence uterine muscles.
Always read the label.
Use only as directed.
If symptoms persist consult your healthcare professional.