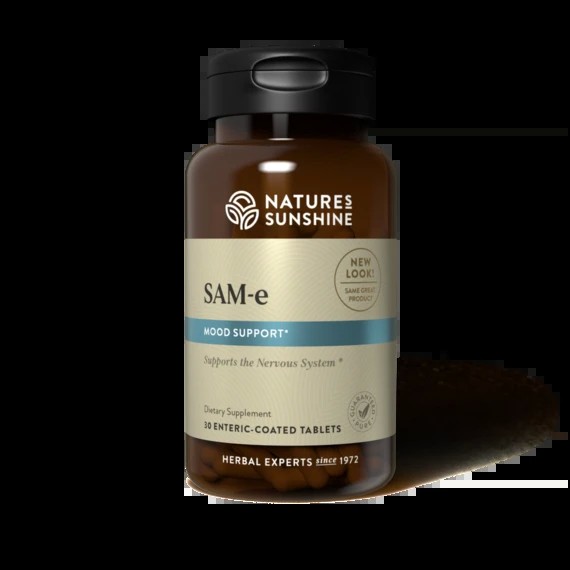 SAM-e Tabs 30
SAM-e has been shown to support healthy mood, memory and concentration.
SAM-e is a natural substance found throughout the body that is synthesised from the amino acid methionine. Tissue levels of SAM-e can be low in the elderly and in individuals with osteoarthritis, fibromyalgia and liver conditions.
Indications for use:
May help support healthy mood, memory and concentration
Joint support
Helps to promote cell health
Aids in facilitation of muscle/nerve harmony
Supports liver health
Ingredients:
Per 2 tablets
S-Adenosylmethionine (from S-Adenosyl-L-methionineTosylate Disulfate) 400mg
Other ingredients: S-Adenosyl-L-methionine disulfate p-toluensulronate, Microcrystalline cellulose, Magnesium hydroxide, Stearic acid, Magnesium stearate, Colloidal silica anhydrous, Calcium oxide Coating (Talc, Flake shellac dewaxed, Arginine base, Glycerol, Magnesium stearate, Collodial silica anhydrous, Sodium alginate)
The enteric coating prevents SAM-e from prematurely breaking down in the bottle, and provides for optimal absorption in the small intestine
Recommended Dose:
Take 2 tablets daily
Cautions:
Store in a cool dry place out of the reach of children
If you are taking prescription antidepressants or have bipolar (manic) depression, consult your physician before taking
Pregnant or lactating women should consult their health care provider prior to taking this supplement.