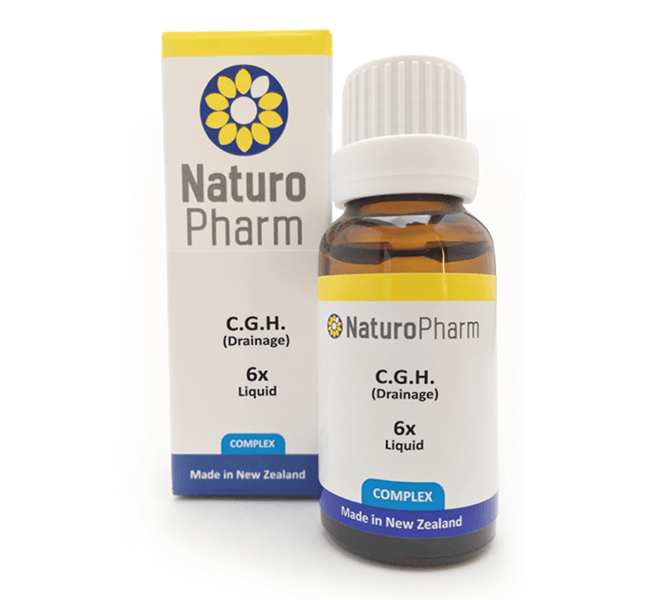 CGH 6x
Naturo Pharm C.G.H 6x (Drainage), is designed to support the elimination organs (gallbladder, liver, and spleen) while detoxing.
C.G.H. (Drainage) homeopathic from Naturo Pharm is a combination of homeopathic Chelidonium, Gelsemium and Hydrastis and unlike most conventional medicines, which work directly against diseases and their symptoms, Homeopathic remedies stimulate the body's own natural defence systems, thus enabling a completely natural cure. Assist drainage of mucous membranes, Supports liver and digestive tract and Aids general skin health.
Dosage:
Directions for use in general drainage: Use 4 drops per dose orally 2 times a day as required.
Directions for use in specific toxin drainage: Use 4-12 drops per dose orally 2 times a day for 3 to 4 weeks.
Starting the same time take one dose twice daily of the 30c potency remedy of the substance that needs to be drained. For example, if lead poisoning the homoeopathic remedy would be Plumbum 30c.
Consume 8 to 10 glasses of water per day during treatment and antioxidant supplementation could be beneficial.
If symptoms persist, come into the health shop, for a chat or phone and make an appointment and see me as a naturopath in my clinic.
Phone: 094264455