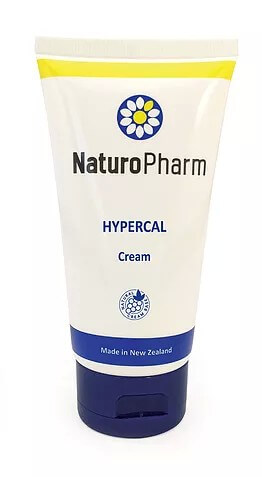 Hypercal Cream 100g
Hypercal supports the body's normal defences for the skin and helps promote natural healing response after injury, cuts and grazes.
Has a useful soothing effect. 

Hypercal Topicals are available in cream, lotion or gel form.

Dosage, Cream and Gel:
Apply liberally to affected areas 3 times a day.
Lotion:
Dilute with 9 parts water before use. Apply diluted lotion to affected area.

Ingredients:
Topical preparations of Hypercal contain the herbal tinctures of Hypericum (St Johns Wort) and Calendula (Marigold) in a natural grapeseed-oil cream base, natural algae-derived gel base, alcohol / water lotion  or light grapeseed-oil for massage.