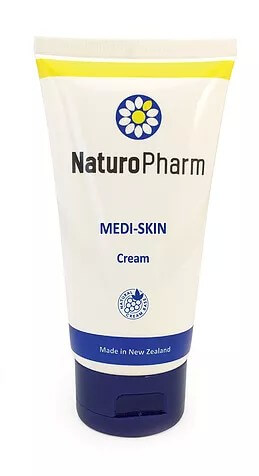 Medi-Skin Cream 100g
Medi-Skin supports the skins natural balance and its response to irritants and hormonal influences.
Aids the skins natural defenses to fungal imbalance. 
Medi-skin is available in cream and gel form.
Medi-skin is also available in a convenient oral spray and tablet form.
Dosage:
Cream and Gel:
Apply liberally to affected area 3 or 4 times a day as required.
​Ingredients:

Medi-Skin Topicals contains tinctures of Apis, Calendula, Hypericum, Paeonia and Rhus Tox in a natural grapeseed-oil cream base or a natural algae-derived gel base.
Suggested Companion Products and Advice:
Best results are obtained when using oral remedy and topical cream or gel together. 
If symptoms persist, consult your healthcare professional.