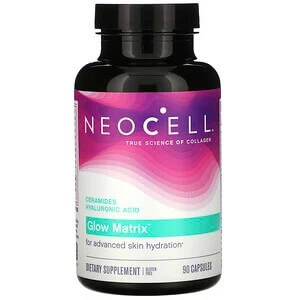 Glow Matrix 90 caps
Activate your inner beauty with Glow Matrix™. Every day your body is exposed to free radicals and other environmental factors. Our Glow Matrix™ provides antioxidants to help support your cellular health and scientifically advanced ingredients designed to internally hydrate the skin. Our scientifically crafted blend of nutrients promotes hydration for glowing skin and supports the skin's liquid barrier to lock in moisture and smooth the skin.
Suggested Use:
Take three (3) capsules daily.
Other Ingredients:
Hydroxypropyl methylcellulose (capsule), magnesium stearate, lutein (from aztec marigold flower) and astaxanthin (from haematococcus pluvialis). Contains wheat‡.
‡The wheat has been processed to allow this product to meet the FDA requirements for gluten-free foods.
This product does not contain common GE genes or proteins.