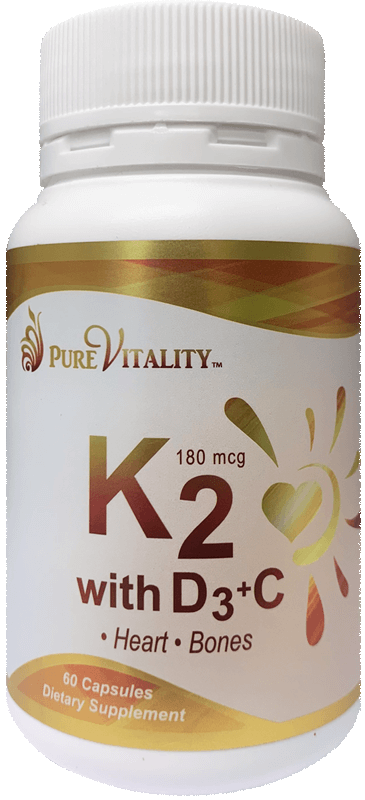 Vitamin K2+D3+C 430mg 60 caps
What Is K2 with D3 plus C?
K2 with D3 makes the bones stronger and more resistant to fractures.
Growing body of research shows that the combination of these two vitamins provides powerful support to the body including optimal bone health, arterial health and immune system balance.
Benefits:

Healthy Bones and Teeth
Heart Health
Immune Support
Calcium & D3 utilization
Serving 1 capsule:

Vitamin C (Ascorbic Acid) 400mg
Vitamin D3 1000IU
Vitamin K2 (as MK-7) 180mcg
Take 1 capsule daily or as directed by your physician.