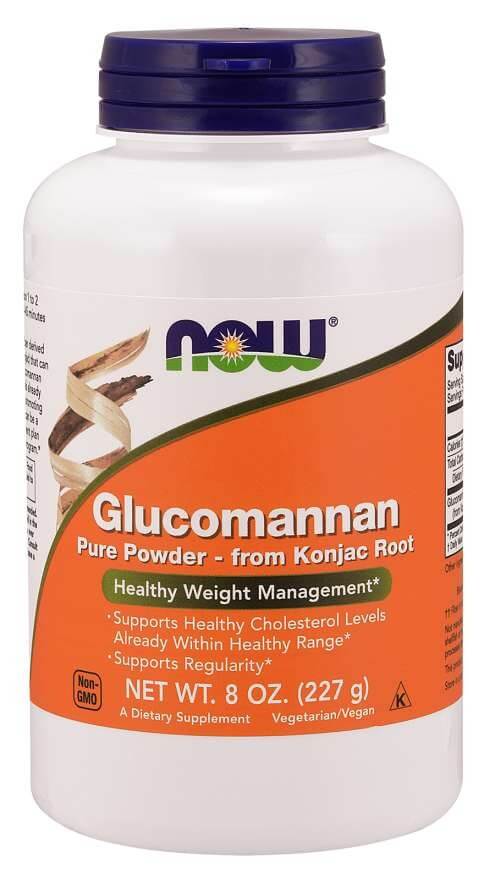 Glucomannan Pure Powder 227g
Pure Powder - from Konjac Root
Supports Healthy Cholesterol Levels Already Within Healthy Range*
Supports Regularity*
Glucomannan is a soluble, bulk-forming fibre, derived from the konjac root (Amorphophallus konjac) that can help to maintain intestinal regularity.* Glucomannan may also help to maintain serum lipid levels already within the healthy range.* In addition, by promoting satiety (feeling of fullness), Glucomannan can be a convenient addition to a weight management plan that includes a healthy diet and exercise program.*
Natural color variation may occur in this product.
This product is sold by weight not volume.
Pure Powder - from Konjac Root
Supports Healthy Cholesterol Levels Already Within Healthy Range*
Supports Regularity*

For adults only. Take this product as recommended. Without drinking enough liquid the product may swell in the throat, causing blockage or choking. Avoid use if you ever had oesophageal narrowing or swallowing difficulties. Consult physician if pregnant/nursing, taking medication, or have a medical condition. Keep out of reach of children.

If symptoms persist, come into the health shop for a chat or phone and make an appointment and see me as a naturopath in my clinic.
Phone: 094264455