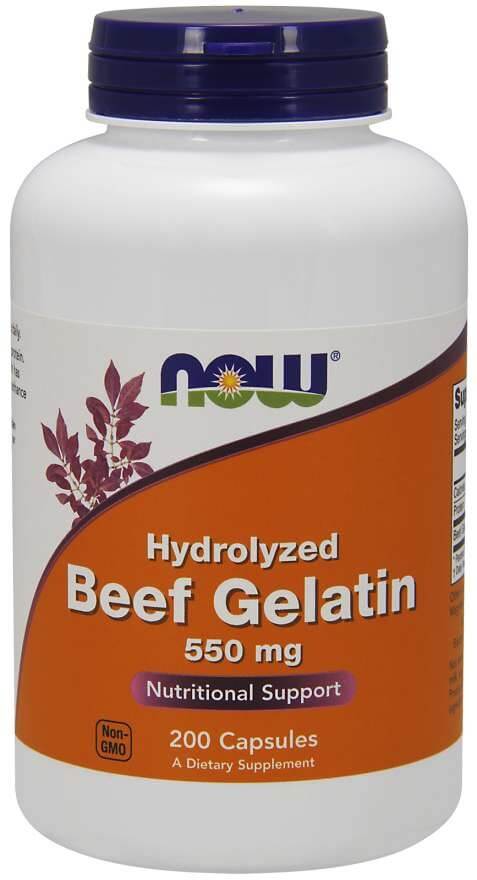 Hydrolyzed Beef Gelatin 550mg 200 caps Now
Beef Gelatin is approximately 90% protein.  This hydrolyzed form of Beef Gelatin has been enzymatically predigested to enhance absorption.
Take 4 capsules daily.
Store in a cool, dry place after opening.
Caution:
For adults only. Consult physician if pregnant/nursing, taking medication, or have a medical condition. Keep out of reach of children.

If symptoms persist, come into the health shop for a chat or phone and make an appointment and see me as a naturopath in my clinic.
Phone: 094264455