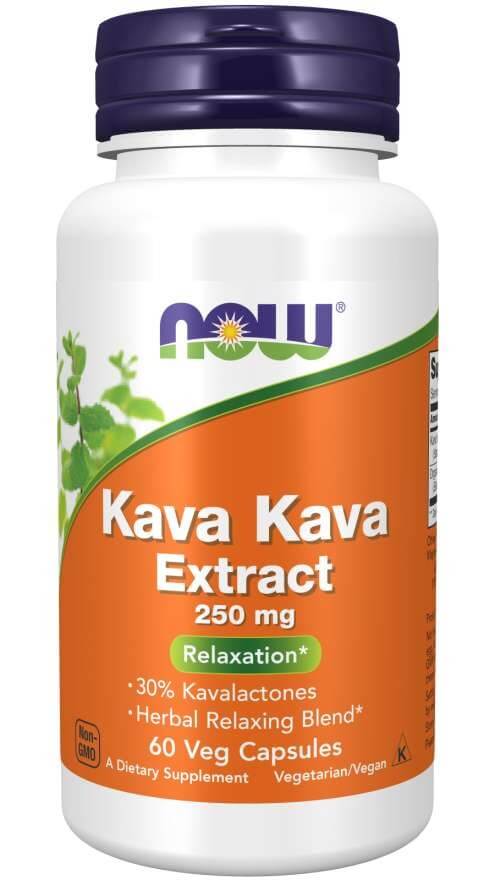 Kava Kava Extract 250mg 60 vegecaps Now
30% Kavalactones
Herbal Relaxing Blend*
Natural colour variation may occur in this product.
Settling of powder may occur in the capsule, which is filled by weight not volume.
Take 1 capsule 1 to 2 times daily as needed. Daily usage not to exceed 4 weeks.
Store in a cool, dry place after opening.
Caution:
US FDA advises that a potential risk of rare, but severe, liver injury may be associated with kava-containing dietary supplements. Ask a healthcare professional before use if you have or have had liver problems, frequently use alcoholic beverages, or are taking any medication. Stop use and see a doctor if you develop symptoms that may signal liver problems (e.g., unexplained fatigue, abdominal pain, loss of appetite, fever, vomiting, dark urine, pale stools, yellow eyes or skin). Not for use by persons under 18 years of age, or by pregnant or breast feeding women. Not for use with alcoholic beverages. Excessive use or use with products that cause drowsiness may impair your ability to operate a vehicle or heavy equipment.
Do not eat freshness packet. Keep in bottle.
If symptoms persist, come into the health shop for a chat or phone and make an appointment and see me as a naturopath in my clinic.
Phone: 094264455