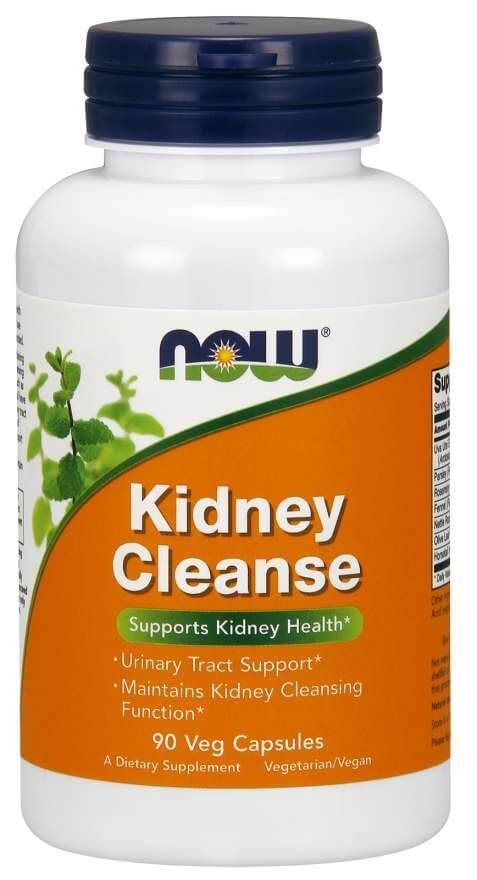 Kidney Cleanse 90 vegecaps
Urinary Tract Support*
Maintains Kidney Cleansing Function*
A healthy urinary tract is essential for maintaining the body's normal fluid balance and for cleansing the body of metabolic wastes. Botanicals such as Uva Ursi, Parsley Seed, Fennel, and Horsetail have a long history of use in the support of urinary tract health.* NOW® Kidney Cleanse is a blend of herbs traditionally used by herbalists to support the kidney's normal filtration functions, to promote proper fluid excretion, and to maintain a healthy urinary tract environment.*
Natural color variation may occur in this product.
Take 2 capsules daily with plenty of water. For short term use. Daily use for more than one month is not recommended.
Keep out of reach of children. Keep in Bottle.
Store in a cool, dry place after opening.
For adults only. Not for pregnant/nursing women. Consult physician prior to use if taking medication or have a medical condition (especially liver or kidney conditions). Do not exceed recommended dose. Prolonged use only under the supervision of a physician.
If symptoms persist, come into the health shop for a chat or phone and make an appointment and see me as a naturopath in my clinic.
Phone: 094264455