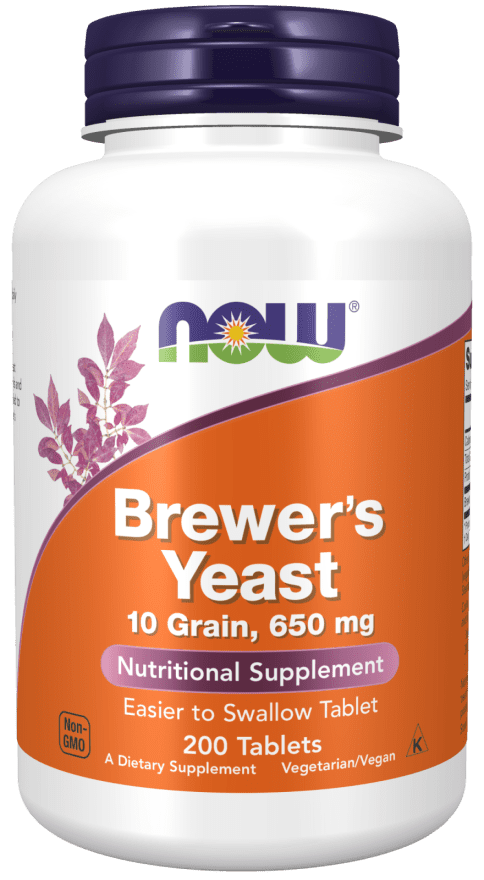 NOW Brewers Yeast 650mg Tablets 200
Brewer's yeast is a by-product of the beer-brewing process. Brewer's Yeast is produced via the cultivation of the yeast (Saccharomyces cerevisiae) on malted barley.
Once this fermentation process is complete sees the yeast separated from the beer, dried via rollers and then debittered for human consumption.


Brewer's yeast is also a naturally occurring source of protein and also a rich source of several vitamins and minerals which are not synthetically added.
Brewer's Yeast has been know for centuries for its naturally occurring B-vitamins such as: Thiamin (Vitamin B-1), Riboflavin (Vitamin B-2), Niacin, Vitamin B-6, Folic Acid, Vitamin B-12, Biotin and Pantothenic Acid.

NOW Brewer's Yeast delivers the natural nutrient profile found in Genuine Whole Foods.

Natural colour variations may occur in this product.


Dosage:
Take 3 tablets 3 times daily with meals.


Caution:
For Adults Only
Consult physician if pregnant/nursing, taking medication, or have a medical condition.
Keep out of reach of children.