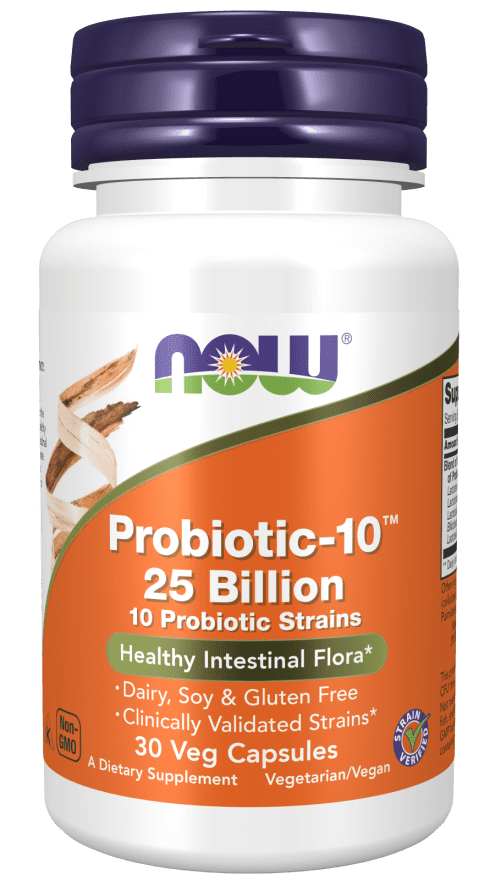 Probiotic-10 25 Billion 50 Vege Caps
Healthy Intestinal Flora
10 Probiotic Strains
Dairy, Soy & Gluten Free
Clinically Validated Strains
NOW® Probiotic-10™ provide a balanced range of live organisms consisting of acid-resistant probiotic bacterial strains that are known to commonly colonize the human GI tract. Probiotic bacteria are critical for healthy digestion and elimination. They are integral to helping maintain the intestinal lining, support normal intestinal motility and the vital detoxification process. Probiotic-10™ bacterial strains have been clinically validated for their support of healthy immune system function.

This is vegetarian and vegan.

Suggested Usage: Take 1 capsule 1 to 2 times daily between meals or on an empty stomach
Caution: Consult physician if pregnant/nursing, taking medication (especially immune-suppressing drugs), or have a medical condition (especially if immune system is compromised).
Keep out of reach of children.
If symptoms persist, come into the health shop for a chat or phone and make an appointment and see me as a naturopath in my clinic.
Phone: 094264455